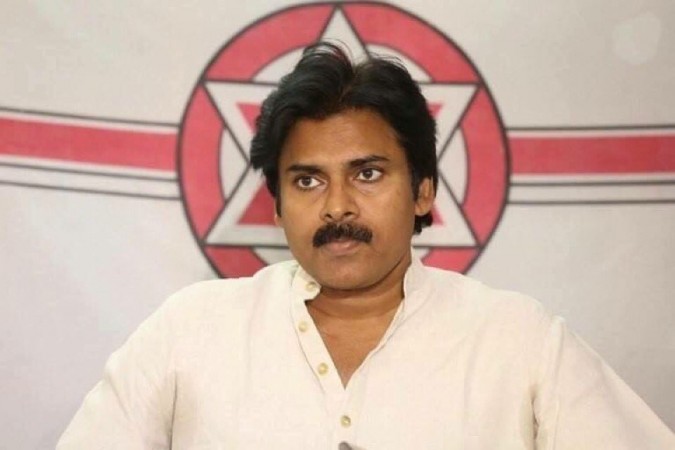 Power star Pawan Kalyan, the founder of Jana Sena party, blasted the MPs of TDP and BJP from Andhra Pradesh (AP) for failing to get special status for the state. He said the MPs have to resign on account of their failure to do so.
Pawan Kalyan was addressing the public at an event held at Indira Maidan, Tirupati on Saturday, when he directed his anger against BJP and TDP leaders, including Prime Minister Narendra Modi and AP CM Chandrababu Naidu. He said that he was willing to work with every political party including YSRCP, if the agenda is to get special status.
The actor said the elected representatives from the state are hesitating to demand special status. Instead of fighting for the same, they are begging the Centre. He lambasted AP MPs for behaving much like Congress MPs during the UPA-II dispensation. "At that time, it was please madam, please madam and now it is please sir, please sir," a leading daily quoted Pawan as saying.
He recalled Narendra Modi's views on the division of Andhra Pradesh and why the Prime Minister was not paying attention to the residuary state after coming to power. "His attitude makes one wonder whether he wants the body (meaning the residuary state) to be dumped somewhere," Pawan said.
The Jana Sena leader made it clear that he was after not money or political power. He said he would fight for the people of the state and would not step back. "I can earn money in no time. I can sit at home and lead a comfortable life. I am also not lusting for power. What I want is that the State should prosper," he said.
Meanwhile, Pawan Kalyan responded to criticism that he was being casteist. He said he is above caste and religion as he let his daughter baptise in a Russian church. "When my wife said she wanted her to be baptised in a church in Russia, I readily agreed. Though I am a Hindu, I have respect for other religions because I believe that all religions lead to the same God," he said.
Pawan Kalyan concluded his speech offering hints that he would intensify his fight for special status. He said he would visit all districts and raise the issue. "On Sept. 9, I will address my first meeting at Kakinada, where, in 1998, the BJP passed a resolution seeking division of the state. After addressing public meetings in all districts, I will then think of how to take the fight to the streets," he added.