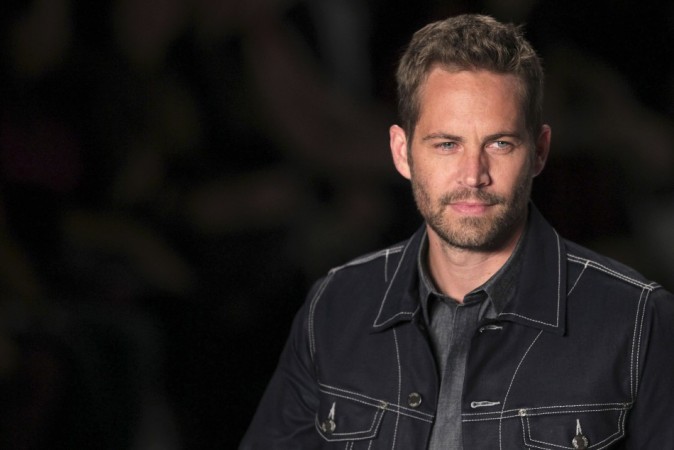 Even as Paul Walker fans around the world are mourning his untimely death, his father Paul Walker Sr told CBS Los Angeles that his son felt he might not have much time to spend with his teenaged daughter, sparking off speculations that he might have had a premonition about his death.
The 40-year-old actor and his friend Roger Rodas were killed in a car crash on Saturday, in Santa Clarita, Los Angeles. Paul was in the passenger seat of the Porsche Carrera GT and his friend was behind the wheel when the accident took place.
Speaking to CBS after the tragic loss of his son, Paul Walker Sr said his son had expressed his desire to take a break from work and spend more time with his 15-year-old daughter, Meadow, as he felt he might not get much time to spend with her in the future.
The "Fast and Furious" actor may have mentioned this in anticipation of his shooting schedules or his fear of losing touch with Meadow.
According to TMZ, Paul Walker talked about the funeral in the leaked footage of "Fast and Furious 7". In the video, Roman Pearce (Tyrese Gibson) says "No more funerals" during Han's funeral, to which O'Conner (Paul Walker) replied, "Just one more".
It may be just a co-incidence that Paul talked about "one more funeral" in the leaked video, going by the film's script.
The authorities investigating the accident have maintained that speeding might have been a factor in the crash. The Los Angeles coroner has announced that the autopsy on the victims has been completed but the results would be out only on Wednesday at the earliest.