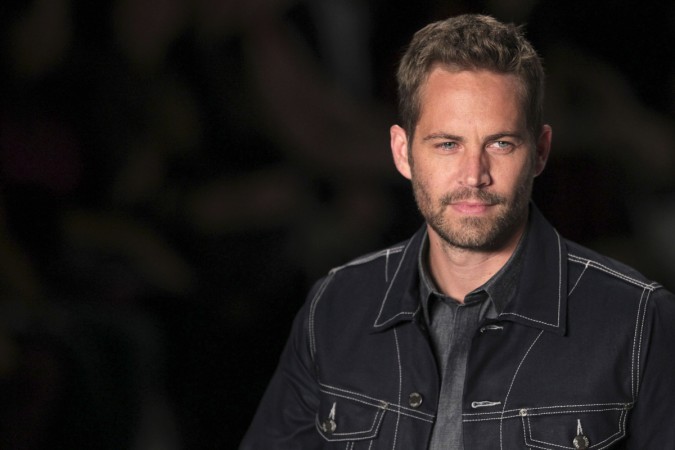 People will talk about Paul Walker as long as The Fast & Furious franchise continues.
It has been more than three years since the actor died in a tragic car accident, but his fans will remember him once more when The Fate of the Furious aka 'Fast & Furious 8' or 'Fast 8' hits theatres this Friday.
Well, Vin Diesel has said that his close friend and co-star Paul was always in his mind during the making of the latest instalment of the action franchise.
The Fate of the Furious is the eighth and final instalment in The Fast and the Furious franchise and is set to be released on Good Friday, April 14. The movie is directed by F Gary Gray and stars Vin Diesel, Dwayne Johnson, Jason Statham, Michelle Rodriguez, Tyrese Gibson, Chris Bridges, Nathalie Emmanuel, Kurt Russell, Scott Eastwood, Charlize Theron and Helen Mirren in the lead roles.
Also read: Vin Diesel responds to feud rumours with The Rock
Vin Diesel said in an interview with Sirius XM's Maria Menounos ahead of the release of The Fate of the Furious that he still feels the loss of his close friend and co-star Paul Walker who died while they were making Fast & Furious 7.
"There wasn't a day, there wasn't a scene, there wasn't a second where I didn't have Paul with me in the making of this movie," Vin Diesel said.
He went on to reveal his emotional interaction with Paul Walker's mum Cheryl after his death.
"I said, 'Why? Why are you saying you're sorry to me?' She said, 'Because you lost your other half'," Diesel said. "At that moment it was like I had just realized she was telling me something I wasn't even aware of. I wasn't aware of how profound the loss was."
Paul Walker's death in a tragic car accident during the shooting of Fast & Furious 7 left his fans shattered. His co-stars, including Vin Diesel and Tyrese Gibson were left devastated and inconsolable by the tragic incident, and the makers of the movie postponed shooting as a mark of respect before roping in his brothers, Caleb and Cody Walker, to complete the unfinished portion of his role.