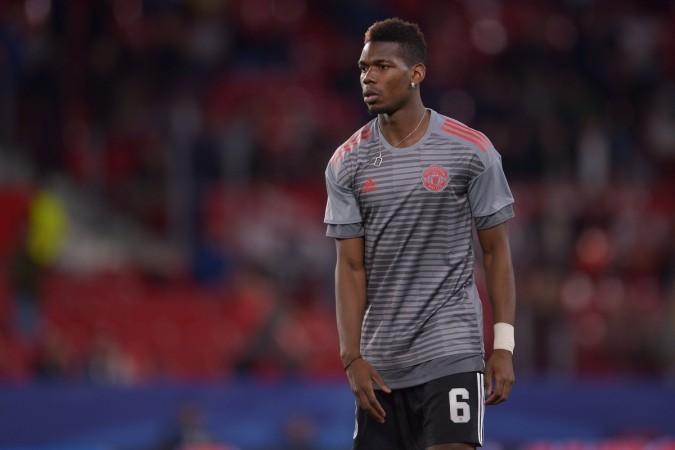 Former Manchester United defender Gary Neville has labeled Mino Raiola as a "joke" following the super-agent's outburst against Manchester City manager Pep Guardiola.
Raiola, who is the agent of United midfielder Paul Pogba, branded Guardiola "a coward" and "a dog" last month, saying he did not respect the Spaniard as a person.
Guardiola was puzzled when asked about those comments in the build-up to the Manchester derby last week, with the former Barcelona boss claiming that he was offered the chance to sign Pogba by Raiola in January.
The City manager's comments were interpreted in some quarters as an attempt to unsettle Pogba heading into his team's clash with United, but the Frenchman had the last laugh as he scored twice to help the Red Devils to a 3-2 win.
"Pep has probably been a bit mischievous, there's no doubt about that," Neville told Sky Sports.
"And I think Raiola would lie to anybody. He's a bit of a joke really. He's a really poor reflection on Paul Pogba."
Neville praised Pogba for his match-winning performance against City, but said the midfielder had to deliver more consistently for United.
"He is a fantastic footballer and he makes Manchester United a better team. He shows great belief and confidence and shows total confidence in himself – but you have to deliver consistently," the former United defender said.
"Manchester United have shown great faith in him to deliver, they paid a lot of money for him, and there's a large expectation.
"The Manchester United badge carries a large responsibility. Manchester United fans don't want robots, they want characters, but it's then demonstrating it on the pitch and doing it consistently.
"That's what he was brought in to do and today was a big, big turnaround for him. He needed that second half like you wouldn't believe."
United's win at Etihad Stadium cut City's lead at the top of the Premier League table to 13 points with six games left to play.