Sergio Ramos has issued a warning to his teammates that Real Madrid are still not through to the Champions League semi-final, despite a 3-0 lead against Juventus in the last eight of the competition.
Cristiano Ronaldo scored a brace, including a spectacular bicycle-kick, while Marcelo got his name on the scoresheet during the Spanish capital club's trip to the Allianz Stadium during the midweek.
Real have an advantage of scoring three away goals and are in the driving seat to further progress in the European competition. However, the Spain international center-back claims the two-legged tie is still not over against Juventus.
Ramos has urged Real players to finish the tie when the Turin club visits Santiago Bernabéu later during the midweek.
"The tie isn't over. If we didn't have any more games, then I'd tell you that's that. We've managed to get three here, so what's to stop them doing the same back at the Bernabéu?" Ramos told Real's official website.
"We had the chances to increase the deficit further, we weren't able to do so and it would have made things a lot more comfortable but it's a positive result and now we'll have to finish the job. It's the first time I've taken an elbow to the face and got a card for my trouble."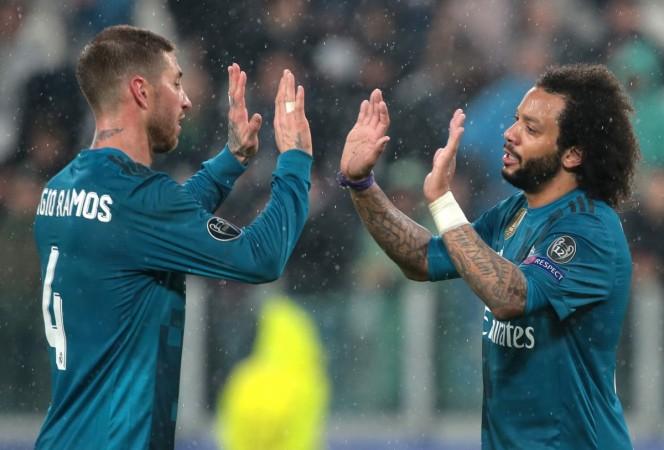 Massimiliano Allegri's men will be without the services of Argentine international Paulo Dybala for the second leg of the Champions League quarter-final clash. The forward picked up his second yellow card at home against Real, which will force him to miss the trip t Madrid.
Dani Carvajal has echoed comments made by Ramos as even he believes the tie against Juventus is far from over.
"The tie isn't all over. We've put ourselves in a strong position in the tie but we've got the second game to come," Carvajal said.
"Juventus will come to us with nothing to lose, will go all out in attack and we have to be prepared to go out and win, as we did tonight. We came here to win the game, to press them, get on the ball and put in a good performance.
"After Dybala's sending off we carved out more chances in the closing stages, but Juventus had their moments too and we're very pleased with the result. Now we have to work hard and go out to win it next week just like we did today."