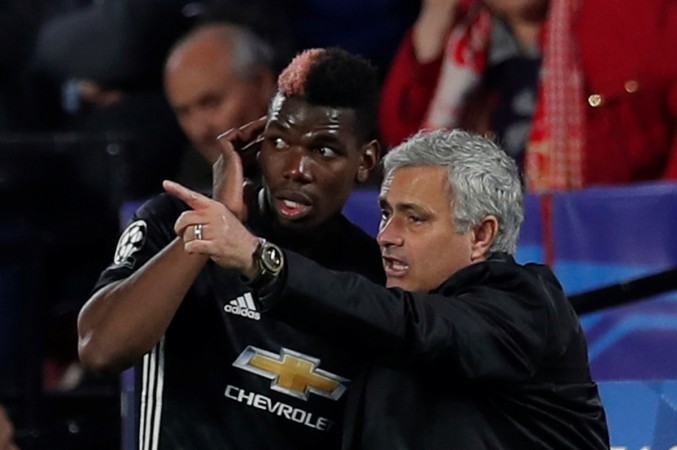 The rumblings that have been going on for months now seem to have come to an end. All is not well in Manchester United on and off the pitch as the relationship between Jose Mourinho and his star midfielder, Paul Pogba, seems to be at an all-time low.
Pogba, who was a world-record signing when he returned to Manchester United for €105 million in 2016, seems to have had his head turned by Barcelona's intention to sign him.
Speaking to Sky Germany, the French World Cup winner said that his future is at the English club but he doesn't know what will happen later. "My future is currently in Manchester. I still have a contract, I am playing there at the moment, but who knows what will happen in the next few months," said the French midfielder.
On his relationship with his manager Jose Mourinho, the former Juventus player said that he has a coach-player relationship, "We have a coach-player relationship, it's like that. One thing I can promise: I will always give it 100 percent, regardless for which coach. I give it my all for United always. That's all I can say."
Reports suggested that his agent Mino Raiola plotted a move to take his client to Barcelona, which was corroborated by the Catalan club's vice president Jordi Mestre, who said, "What I read is that Pogba is unhappy at Manchester United and his agent, Mino Raiola, has been more vehement in efforts to sell him."
Barcelona also reportedly made an offer of €50 million and two Barcelona players, Yerry Mina and Andre Gomes, which was rejected by United.
Mourinho dismissed suggestions of a rift between him and Pogba, and said that the Frenchman is happy at the club and reports of him wanting to leave were "lies".
United are 10th in the Premier League table with two wins and two losses from their four games, and face Watford on September 15 after the international break.