Paul Pogba has started the new season with a bang but his comments post the Leicester match did spark off speculations over his future with manager Jose Mourinho and with the club.
However, Mourinho, the Manchester United boss, has brushed away all such murmurs and has said that he has 'never been more happy' with the French international. Also, he said that in the absence of full-time captain Antonio Valencia, Pogba would continue to lead the side against Brighton on Sunday.
'He's working well, playing well'
"He's working well, playing well, he does it for the fans, he does for the team and that's what I want, to play for the team and I couldn't be happier than what I am," Mourinho said at a press conference.
The manager also reiterated the fact that is has been the best phase with the player in their two years of association.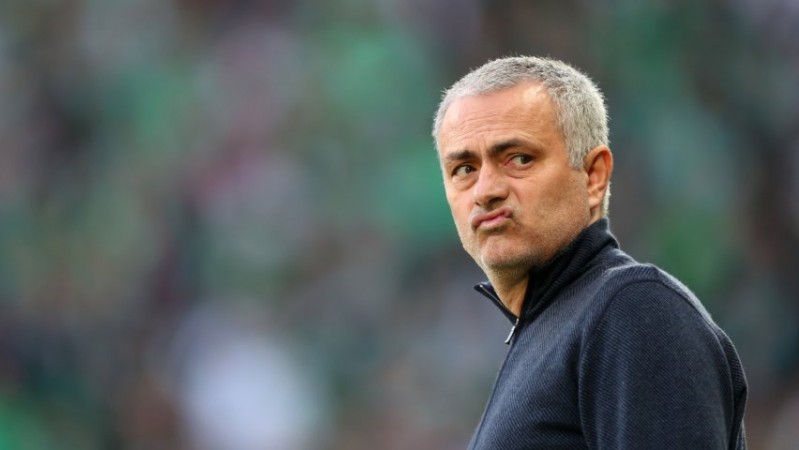 "I cannot demand more from him. I don't care [about what he said after Leicester]. I repeat, I want him to play well, I want him to play for the team, the fans, and that is what it is. When he says he did it for the fans and for the team is exactly what I want, is exactly what I demand from my players," he further added.
It has to be mentioned here that Pogba had said that there were things that I could not say, as he could well be fined. The French star has been linked with moves to Barcelona and Juventus and these comments certainly suggested that all is not well with him and the mood in the campaign.
Also, after the team left the stadium, Pogba posted this message on Instagram: "I'll always give my best to the fans and my teammates no matter what's going on."
However, Mourinho had nothing to do with it and he maintained that he has been working well, playing well and has been doing everything for the team and the fans.
"He never had a fight with me. We never had a heated or a change of words, everything is respected, I have no problems at all," Mourinho quipped.
After Manchester United romped home against Leicester, they will next face Brighton this Sunday.