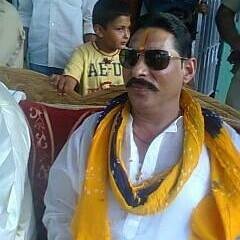 The Patna Police on Wednesday arrested a legislator of Bihar's ruling party Janata Dal United (JDU), Anant Singh, in connection with a recent kidnapping-cum-murder case.
Patna's senior superintendent of police (SSP) Vikas Vaibhav confirmed the arrest of JDU strongman, who represents Mokama constituency of Bihar Assembly, late in the evening.
Earlier in the day, JDU ally RJD had demanded the MLA's arrest a day after his name was disclosed by the outgoing SSP of Patna, Jitendra Rana, in connection with the kidnapping of four people last week. One of them - Putush Yadav - was later found murdered.
Bihar RJD spokesman Mundrika Singh Yadav, who led a party team to Barh on Tuesday, told reporters that the victims' families have confirmed the MLA's involvement in the crime and demanded his immediate arrest.
The RJD leader also sought reinstatement of Jitendra Rana as the Patna SSP until the investigation into the case was over.
The JDU MLA's arrest looked imminent after a police team conducted raids at his residence earlier on Wednesday. They had reportedly detained 12 people and recovered illegal weapons from the palatial house of the leader.
Ironically, soon after Rana's dramatic press conference, wherein he produced five persons before the media claiming they kidnapped and murdered a youth at the behest of Anant Singh, the Nitish Kumar government shunted him out to Motihari.
Anant Singh had reportedly claimed that he was the one who had rescued the youths and handed them to the police. The leader from Mokama has been booked in many murder cases.