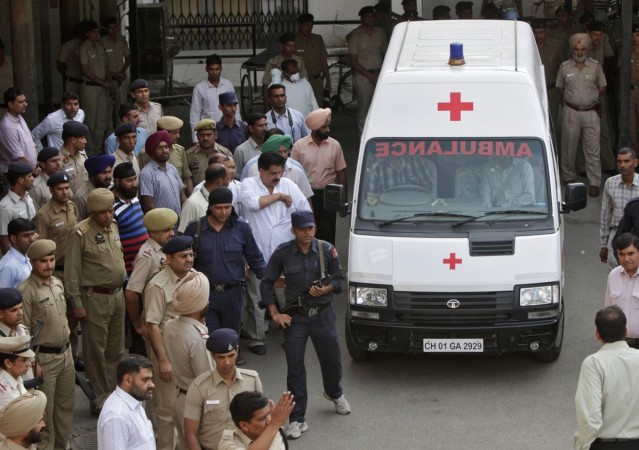 A massive traffic jam, caused by an agitation, claimed a critical patient's life in Bihar's Hajipur town, just a few kilometres from state capital Patna, media reported on Wednesday.
According to NDTV, 55-year-old Mohatwar Nisha, who had suffered severe burn injuries, died as the ambulance in which she was being rushed to the hospital got caught in a the traffic jam on the arterial Mahatma Gandhi Setu, the bridge that connects north Bihar to Patna.
According to the report, the jam was caused by an agitation of the Bihar Home Guards personnel, who had called a shutdown in the state in support of their demands. As a result, there was a queue of vehicles stretching several kilometres on the road approaching the bridge.
The woman was being taken to the Patna Medical College and Hospital (PMCH) from her hometown Siwan, where she had suffered burn injuries on Tuesday night.
By the time the ambulance could reach the bridge, parts of which have been closed for traffic for over a year owing to the ongoing repair work, the patient had already died.