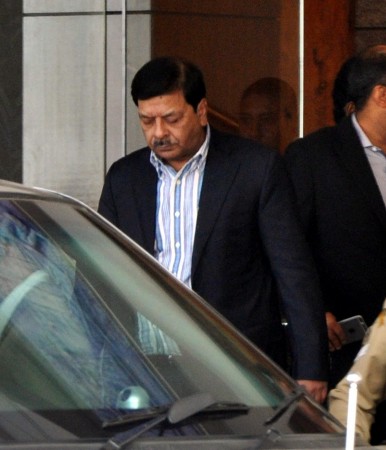 The National Investigation Agency (NIA) on Friday clarified that the statements made by Director General Sharad Kumar during an interview with CNN-News18 were "misquoted" in the news report. "The observations of DG, NIA, as regards the role of Pakistan govt/agencies has been misquoted," the investigation agency said in a statement to media.
Kumar was quoted in a News18 report on Thursday as saying: "No. So far no evidence to show that Pakistan government or Pakistani government agency was helping Jaish or Masood Azhar or his aides carry out Pathankot attack." He was responding to a question if the probe indicated Pakistan's role in the attack.
Clarifying his statement on Thursday that was reported as absolving the role of any state actor "so far" in the attack, Kumar told Press Trust of India (PTI) on Friday that the "the case is still under investigations. We have not given any clean chit to anyone. We are examining the role of other players which include state actors" who might have conspired with the attack.
The news agency said that the chief did not elaborate on the "state actors."
Kumar had also told News18 that the NIA had "sufficient and stringent evidence against Maulana Masood Azhar and his brother Rauf Azhar and we (NIA) will include those in our chargesheet."
On January 2, half a dozen terrorists had infiltrated through the Indo-Pakistan border to enter the high-security Pathankot airbase. In the resultant exchange of gunfire, seven military personnel were killed in an operation that lasted three days.
Meanwhile, Kumar's quotes and NIA's damage control exercise have turned into a political slugfest between the ruling BJP and its arch rival Congress. ANI cited Congress spokesperson Randeep Surjewala alleging the Prime Minister Narendra Modi-led government of "weakening the war against terror that India has waged both nationally and internationally for many decades now."