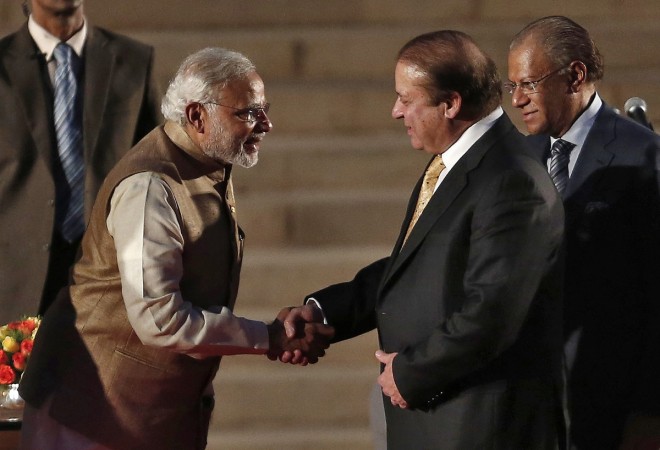 India has handed over fresh evidence in connection to the Pathankot attack and it will be verified to "bring the facts forward", Pakistani Prime Minister Nawaz Sharif said on Sunday.
"I have received fresh leads from India on the Pathankot attack and we will look and examine those evidences given by India. We could have hidden it or forgotten it but we asserted that we have received the evidences," PTI quoted Sharif as saying in London.
Sharif had established a joint investigation team to investigate the evidence provided by India against militant outfit Jaish-e-Mohammed, which is suspected to have carried out an attack on the Indian Air Force base in Pathankot, Punjab, on 2 January. At least seven security personnel and six militants were killed in the attack.
"We are probing and verifying that. Once we are done with that we would definitely bring the facts forward. Along with that, we have also formed a special investigating team, they would go to India and collect more evidence," he said.
"I had a word with Prime Minister Narendra Modi and he had offered every help possible from their side in bringing the perpetrators to justice. We are going on the right lines and I hope the perpetrators will be brought to justice soon," he added.
India had earlier provided evidence that linked the militants behind the Pathankot attack to Pakistan. Thereafter, Pakistani National Security Advisor Lt General Naseer Khan Janjua called up his Indian counterpart Ajit Doval on 5 January to discuss "specific and actionable information" in connection to the attack.
Sharif's statement came on the day US President Barack Obama said Pakistan "must" take effective measures against the terror organisations operating from the country.
"Pakistan has an opportunity to show that it is serious about delegitimising, disrupting and dismantling terrorist networks. In the region and around the world, there must be zero tolerance for safe havens and terrorists must be brought to justice," Obama told PTI on Sunday.