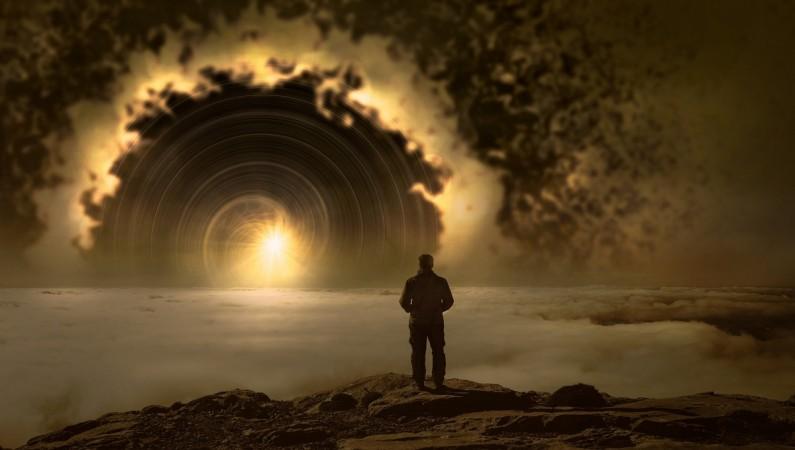 Pastor Robert Morris, the Christian preacher who was recently discharged from the hospital after recovering from chronic internal bleeding, has claimed that he encountered God during a near-death experience (NDE).
The pastor, who has also written a book, made these remarks while delivering a speech in front of Gateway church attendees. Morris stated that he was able to come back from the mouth of death just because of everyone's prayer and support.
How did Robert Morris have a near-death experience?
Robert Morris, during the emotional speech, recalled moments of his encounter with God during the NDE. Morris had fallen seriously two months ago in April, due to internal bleeding. He was on a remote private property with his wife and was transported to the hospital in a helicopter.
While in the helicopter, Morris and his wife Debbie understood that the condition is life-threatening, and they said goodbye to each other.
"So we both thought it was over. Debbie and I said goodbyes and I recorded a video to our children and our grandchildren," said Morris, Christian Post reports.
Morris revealed that he had an encounter with God during that helicopter ride. The pastor added that he felt extreme peace and calmness during those moments, and was also happy to realize that he was about to see Jesus.
I didn't go to Heaven but the Lord's presence filled the helicopter and I felt like I was about to go to Heaven. I was excited that I was about to see Jesus, that I was going to Heaven. I thought about my family and my church family but ... I just knew God will take care of them.
However, the pastor adds that God sent him back to the material world again after he informed Lord that he has some unfinished work to do.
"If this is it I'm ready to come but I'd like to stay for my family. And I just don't think you're finished with me yet on earth. And I knew I wasn't dying that day," added Morris.
Similar amazing near-death experiences
NDERF (Near Death Experience Research Foundation) used to publish testimonials of people who faced near-death experience. Recently, the site published the experience of a man named Richard who claims to have seen God as he neared the mouth of death.
On the NDERF website, Richard wrote that he encountered God and made it clear that the omnipotence described in religious books is a reality. The NDE victim also revealed that he talked to his deceased relatives during the experience.
A scientific explanation for near-death experiences
Even though most people connect near-death experience with the spiritual angle, science has a different explanation for NDE. As per experts, when one approaches death, the bodily mechanisms will not work properly, and it will induce several characteristics associated with the near-death experience.
Many people have revealed that they felt utmost calmness during the time of near-death experiences. Medical experts reveal that during times of stress, the body releases endorphin which accounts for the feelings of peace and love and the lack of fear or pain.
When a person nears death, the oxygen supply to the brain will decrease drastically, and it might be the reason behind the hallucinations and accounts of people seeing God.