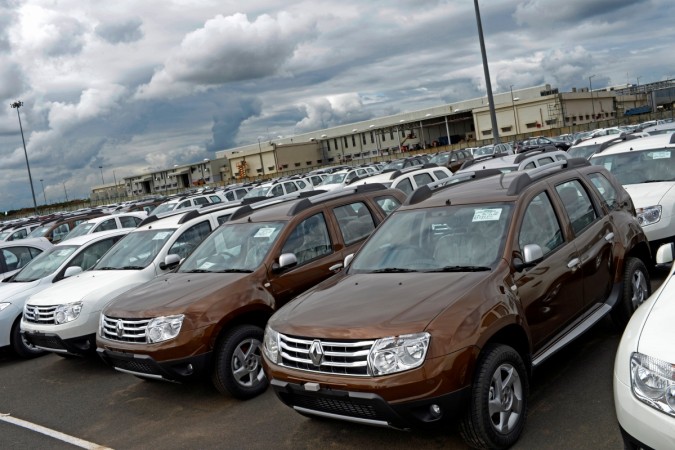 Domestic passenger vehicle sales in the financial year ended on March 2016 registered a growth of 7.87 percent, driven by new model launches and heavy discounts, according to Society of Indian Automobile Manufacturers (SIAM). Domestic car sales stood at 20,25,479 units in 2015-16 as compared with 18,77,706 units in the 2014-15. This is the highest growth in five years.
"The previous highest growth was achieved in 2010-11, when car sales grew by 29.08 percent. The growth in 2015-16 was mainly because companies have tried to come up with new models, which have been accepted in the market," SIAM Deputy Director General Sugato Sen was quoted as saying Money Control.
Three categories of passenger-vehicle-segment cars, utility vehicles and vans witnessed growth of 7.8 percent, 6.2 percent and 3.6 percent, respectively, in FY16. Two-wheeler sales were also up 3.01 percent for the fiscal at 16,455,911 units, against 15,975,561 units in FY 2014-15.
The achievement is amid the bottleneck of weak consumer sentiment due to high interest rates, uncertainty over the diesel car registration ban in Delhi and additional taxes as infrastructure cess in Budget 2016.
However, for the month of March 2016, passenger vehicle sales saw marginal decline of 0.3 percent. Total sales stood at 175,730 units in March against the 176,260 units in the same month last year. This is the third consecutive fall in March which fell in January for the first time after a 14-month climb.
Total two-wheeler sales in March increased 10.92 percent to 1,467,714 units as against 1,323,184 units in the corresponding month last year. Sales of commercial vehicles were also up 22.03 percent to 79,865 units in March.