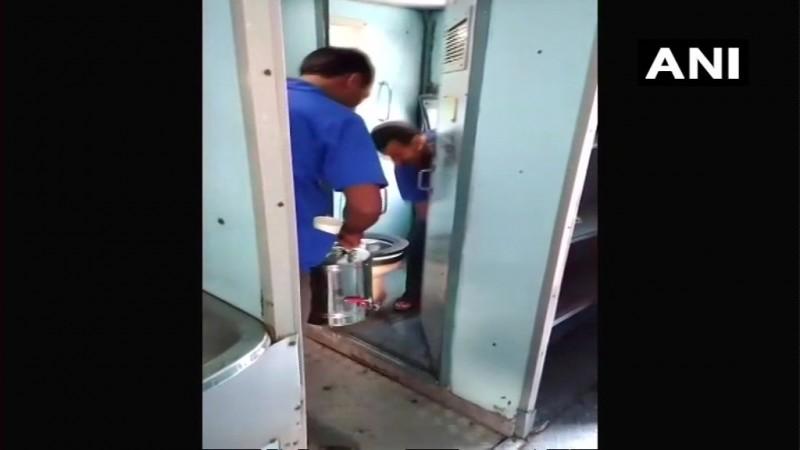 People traveling in the Indian Railways often prefer home cooked food rather than eating meals sold by the caterers in the trains. Now, travelers should be considering carrying tea as well, as a passenger on board the Hyderabad Charminar Express caught the railway staff coming out of the train's toilet after filling water in the tea and coffee cans.
The passenger has also recorded a video of the staff filling water in the cans, which has been doing rounds on various social media platforms like Facebook, Twitter, and Whatsapp for the past few days.
In the video, two unauthorized vendors are seen filling water.
According to a railways communication personnel, though the incident had taken place in December, the action against the contractor was taken only Wednesday, reported PTI.
"An inquiry was conducted and on the basis of it stringent action has been taken against the contractor, for the section between Secunderabad and Kazipet, P Sivaprasad, with whom the vendor in the video was employed," said a senior railways official, M Umashankar Kumar.
Kumar added that the vending contractor has been slapped with a fine of Rs 1 lakh by the Railways.
The senior official said that since the incident came to light, South Central Railway (SCR) has started several drives against unauthorized hawkers at the Secunderabad railway station.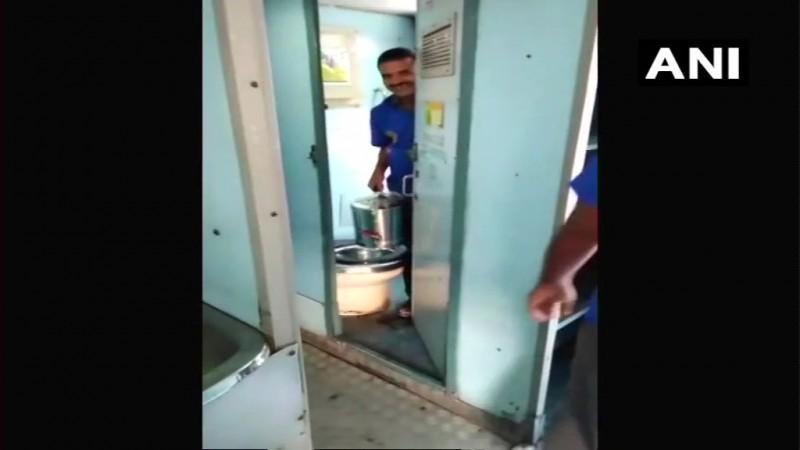 The two unauthorized hawkers seen in the video have also been removed.
"A strict vigil was continuously being kept at various levels to ensure that no such incidents are repeated in the SCR Zone," Kumar said.
However, this is not the first time that food prepared by the railways have turned out to be unhygienic.
Earlier in December 2017, a travel blogger named Manjulika Pramod complained on Twitter that she was served a live cockroach with her food while traveling on the Lucknow-Delhi Shatabdi Express.
In July 2017, a passenger traveling in the Poorva Express found a dead lizard in his meal. The passenger tweeted out to Union Railway Minister Suresh Prabhu after he found the dead reptile in the vegetable biryani.