The ongoing tussle between Parmanu producers - John's JA Entertainment and KriArj Entertainment seems to have intensified as an FIR has reportedly been filed against John Abraham. The charges of cheating and misappropriation of funds have been slapped on the actor and his production house.
"FIR has been registered by Khar Police Station against John Abraham and his company JA Ent after criminal complaint was filed by Kriarj Entertainment for commission of various criminal offences including cheating , breach of trust , fraud , misappropriation of funds and copyright infringement due to John and his company duping KriArj Entertainment out of the crores of rupees invested by KriArj Entertainment towards the production of the film 'Parmanu'" KriArj Entertainment stated in a statement, according to DNA.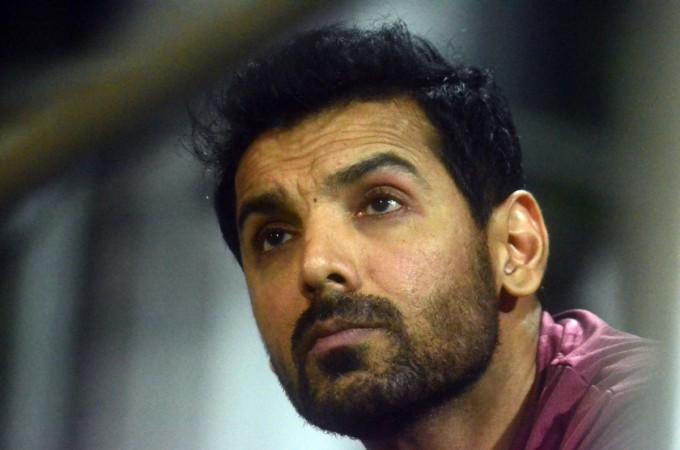 The entire brawl started after John's production house announced that they have backed out of the contract with Prernaa Arora's KriArj Entertainment as the latter was allegedly causing a delay in payments.
KriArj Entertainment, on the other side, soon come up with a statement calling the termination of the contract as illegal. They even accused John and his team of trying to dupe them for Rs 30 crore, which according to them, the production house has already paid to JA Entertainment.
However, John had said that the other party caused a lot of harassment by delaying the payments, which resulted in postponing the release of Parmanu.
"They announced the release date thrice without our consent. We had to move each time because a delay in payments led to a delay in post-production, but how do you explain that to someone who does not understand the process of film-making and asks what is pre and post-production?," John had told Mumbai Mirror.
While John wanted to get rid of the association with KriArj Entertainment and release the film on his own, the FIR against him is likely to make things difficult for him. Parmanu was initially supposed to be released in December last year but was pushed to March 2018. Now the current release date for the film is May 4.