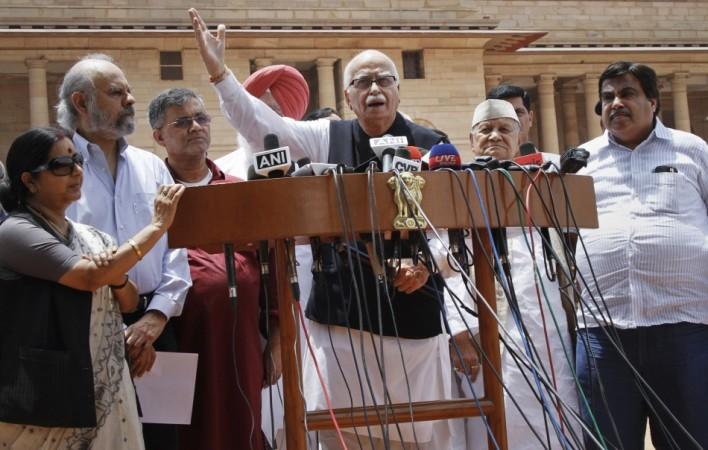 The Lok Sabha was adjourned over the appointment of new a Lokayukta in Gujarat after the Bharatiya Janata Party demanded a recall of the state's governor Friday, reported NDTV.
The uproar came after Gujarat Chief Minister Narendra Modi wrote a letter to Prime Minister Manmohan Singh on Thursday seeking immediate recall of the governor, Dr. Kamla Beniwal.
The BJP wanted the Question Hour in both houses to be suspended for an urgent discussion of the Gujarat Lokayukkta issue. The uproar led to the Lok Sabha being adjourned at first until noon and than finally for the day.
Modi demanded the "immediate recall'' of Beniwal for bypassing the state government and appointing retired High Court judge R.A. Mehata as the new lokayuykta of Gujarat.
Pressing Modi's demands, a delegation of senior BJP leaders is likely to meet President Pratibha Patil on Friday.
"The lokayukta was appointed by the governor bypassing all established norms. Yes, we are going to meet the president over this," BJP senior leader L.K. Advani told reporters.
Modi has accused Beniwal of unilaterally appointing Mehata without consulting his government.
In his letter to the prime minister, Modi accused Beniwal of acting in collision with the opposition Congress in the Gujarat assembly.
"Wrongly appropriated the function of the duly elected state government which is a major subversion of the Constitution of India," Modi said in the letter.
The lokayukta post has been vacant for several years. The governor choose Mehata for the post after consulting legal experts.
Quoting Article 163(1) of the Indian Constitution which states that the governor must act on the advice of the council of ministers, Modi wrote, "there are no discretionary powers with the Governor to appoint the Lokayukta without specific recommendations of the Council of Ministers.''
Modi argued that the lokayukta be selected by a committee that includes three ministers, opposition leader and state chief justice, but the governor had rejected the proposal.
Outside the Parliament, a team of BJP members led by Advani staged a dharna in protest against the appointment, demanding immediate recall of Beniwal.