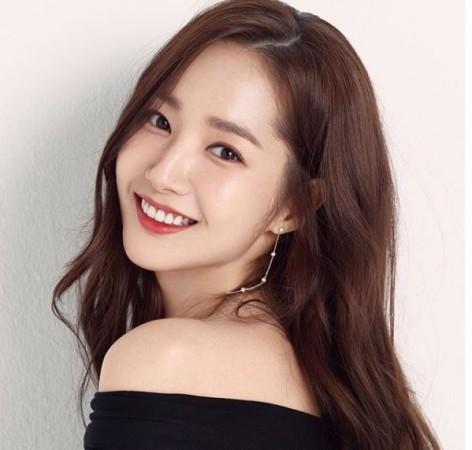 South Korean actress Park Min Young is unhappy with the reports that she is dating South Korean actor Park Seo Joon. The two worked together in TVN's recently-ended drama, What's Wrong with Secretary Kim.
Rumours that Min Young and Seo Joon are romantically involved started on 27 July, after Sports DongA newspaper released a report stating that they have been secretly dating for three years.
During an interview, the 32-year-old actress admitted she was shocked to hear dating rumours. She said, according to Allkpop: "At first I was going to just laugh it off, but then it got more and more serious. I didn't know what to do, since I felt wrongly accused and angry."
"Anyone could tell that the 'evidence' was bits and pieces that were cut up and put together to paint a whole new picture, but there were people who still believed it. I originally had no interest in giving lame refutes. But I continued to see the seriousness of the matter, and it made me apologetic toward those who worked with me on the production, which in turn gave me a hard time. Today, I think it's best to explain everything calmly," she added.
Adding on, netizens shared many similarities in their social media posts. In an Instagram post-Min Young made in March 2017, she appears to be wearing a hat and a pair of shoes that can be seen in a video that Seo Joon had uploaded in February 2017.
However, Min Young rubbished the findings. She stated: "There's not even an ounce of truth in there. The shoes, the hats, nothing even fit together. While I was coming to my interview, my mom gave me a passport with records of our trip together, telling me to show it as my evidence (Laughter). [The netizens] literally put together 'evidence' that lacked any sort of credibility, and I felt slandered."
"I can't accept that you can call it a dating scandal just by some evidence anyone can make up, and adding rumours to it... My final verdict on the dating rumours? I don't date him. I don't date him, and I'm not marrying him (Laughter)," she shared.