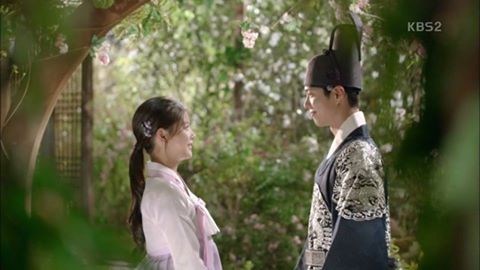 Park Bo Gum recently opened up about the girl he would want to date and since then rumours have been doing the round that fans want to see him and his Moonlight Drawn By Clouds co-star Kim Yoo Jung in a relationship. But looks like fans will be disappointed as neither Bo Gum nor Yoo Jung have said that they are interested in a relationship.
In an interview with Elle magazine, Bo Gum talked about the ideal girl he wants to date, but he didn't mention anything about Yoo Jung. "I think I like those who feel comfortable like a friend, and also take good care of me like a mother."
On the other hand, Yoo Jung last month said that she and Bo Gum are like siblings. "Park Bo Gum oppa is really good to me. We're like siblings. Before we started production, we wanted to get close to each other so we did script readings together and went out to eat, but it felt awkward. When filming started, becoming closer happened naturally as we went through the difficulties together. Now not only Bo Gum oppa, but Jinyoung oppa and Kwak Dong Yeon oppa and all the seniors feel like family," Yoo Jung told Elle magazine in September.
"Filming is difficult. Not only do I have to wear hanbok, but because I'm playing a man, I had to compress my chest. The first shoot was so hard that I wanted to run away. But now I'm enjoying each day. All the actors and staff are having fun filming," she added about her co-stars.
Meanwhile, in a different story, Bo Gum is planning to organise a fan meet to thank them for making the historical drama a big success. The actor will organise a special event for fans on October 21, if all goes well.