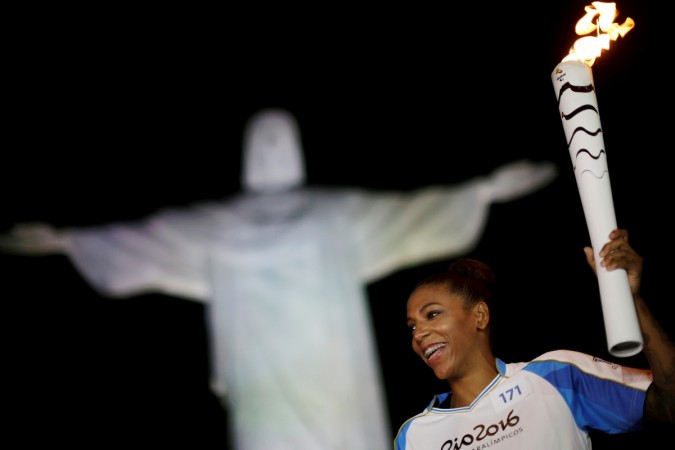 The Rio Paralympics will be declared open in a few hours' time on Wednesday at the Maracana Stadium in Rio de Janeiro, Brazil. Following the success of Rio 2016 Olympics, despite its share of controversies, the Paralympics 2016 too is expected to take a smooth path from the start to the end.
Read: List of Indian athletes | All you need to know about Paralympics 2016 | Paralympics 2016 schedule
Around 4,300 athletes will be competing in 23 disciplines in the 12-day sporting event for gifted athletes. The major powerhouse sporting nations from the Paralympics remain the United Kingdom and China. Russia was another strong side, but there is a complete blanket ban on the nation's athletes to compete in the quadrennial event after reports of doping were discovered.
With eight medals (two gold, three silver and three bronze) over 12 Paralympic games, India have high hopes from their 19 athletes in Rio. Devendra Jhajharia, India's first Paralympic gold medallist in the games, will be the flag-bearer for the Indian contingent in the opening ceremony. Devendra had won gold in the javelin throw event at Athens 2004.
On Tuesday, the Ministry of Youth Affairs and Sports (MYAS) had announced that Indian gold medallists from the Paralympic Games will be awarded Rs. 75 lakh, silver medallists will get Rs. 50 lakh, while Rs. 30 lakh will be given to bronze medallists.
What to expect from the opening ceremony (Courtesy: paralympic.org)
Five hundred professional staff, including choreographers and artists, and 2,000 volunteers will take part in the opening ceremony. Around 50,000 tickets were available for the show.
The ceremony has been created by three directors – designer Fred Gelli, writer Marcelo Rubens Paiva and artist Vik Muniz. The theme of the ceremony is "Every Body Has A Heart", reflecting its focus on the human condition, feelings, difficulties, solidarity and love.
US snowboarder and Paralympic medallist Amy Purdy, who has appeared in hit US TV show 'Dancing with the Stars', will perform a samba dance at the ceremony with a mystery partner.
The ceremony will include live creation of a work of art by Muniz. Taking place during the athletes' parade, the piece of art will use 500 plates, which will be carried by the different delegations to form a gigantic mosaic. The design remains a secret.
Opening ceremony schedule
Date: September 7.
Time: 5:30 p.m. local time (9:30 p.m. BST, 2 a.m. IST [Thursday], 4:30 p.m. EST).
Where to watch live
Brazil: TV: Globo Sport. Live streaming: Rede Globo.
India: TV: None. Live streaming: Paralympic.org, Olympic channel.
China: TV: CCTV. Live streaming: cctv.com.
USA: TV: NBC. Live streaming: Team USA.
UK: TV: Channel 4. Live streaming: Paralympics Channel 4.