As Paradise Papers seem to have opened a can of worms, naming hundreds of people and firms who have transferred funds to tax havens, many individuals and firms have been forced to release statements clarifying their stand. The trove of 13.4 million files was released by the International Consortium of Investigative Journalists (ICIJ), in association with 96 news organisations, and over 700 Indian firms and individuals have been pulled up.
The Paradise Papers also raised a few questions on liquor baron Vijay Mallya and the dealings of his company United Spirits Limited India (USL). The brand was sold to the Diageo group in 2013 and the latter is said to have gotten in touch with a law firm to carry out a restructuring process. While this may sound routine, the process was for the purpose of diverting funds from USL to a firm in the British Virgin Islands.
However, Diageo has now said that the books of USL had many issues in them and all of these errors have been rectified since it took over. The British firm also said that now all the transactions are transparent and legal and all the details have been disclosed to the authorities, reported the Economic Times.
It was also being said that Diageo may have waived off about Rs 10,000 crore debt that Mallya's firm owed. The amount is much larger than the Rs 1,225 crore that Diageo had reported to the Bombay Stock Exchange. However, the British firm has clarified that USL has streamlined all the processes and follows lawful business practices.
"USL has now strengthened its corporate governance, compliance practices and controls systems," ET quoted a Diageo spokesperson as saying. "While under the control of former chairman Dr Mallya, USL advanced loans to subsidiaries.
"These intra-corporate loan arrangements pre-dated Diageo acquiring its interest in USL in July 2013. After Diageo took control of USL, all outstanding loan amounts have been disclosed and adequately provided for in company accounts, in accordance with applicable accounting principles."
As per Indian Express' report on the Paradise Papers, Appleby had helped divert $1.5 billion from USL Holdings Limited, an organisation in the British Virgin Islands, which is a tax haven, to three of the subsidiaries in the UK. However, Diageo has denied these claims. "There is absolutely no truth to speculations that Diageo has let go a sizeable number as write-offs without making any attempts to recover it," a Diageo official explained.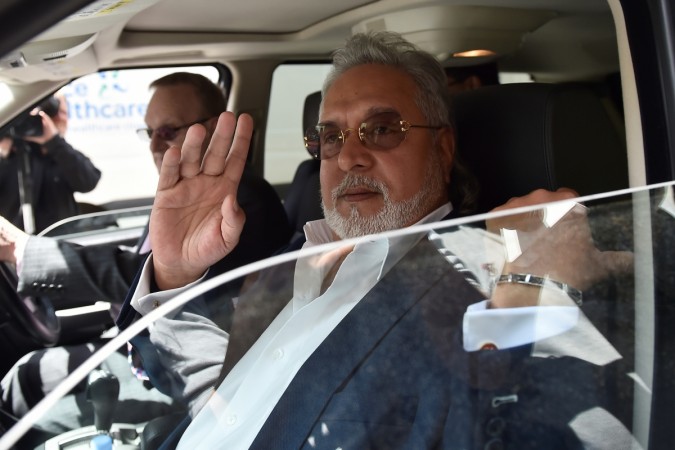 The Paradise Papers have created quite some news with about 180 countries being named. India ranks 19th when it comes to the number of companies and individuals who have stashed money in tax havens. The list centres around two firms, Bermuda's Appleby and Singapore's Asiaciti which are said to have helped these firms and individuals evade taxes.
While a lot of names have cropped up in these papers, including Queen Elizabeth II and Canadian Prime Minister Justin Trudeau's chief fundraiser, Indians aren't far behind. The leaked list features 714 Indian firms and citizens, such as Union Minister of State for Civil Aviation Jayant Sinha, Bollywood star Amitabh Bachchan, Sanjay Dutt's wife Manyata, Jindal Steel, Apollo Tyres, GMR Group, Hindujas, Videocon, and the Hiranandani Group to name a few.