Superstar Mahesh Babu is quite impressed with the trailer of the Telugu movie Paperboy starring Santosh Shoban, Riya Suman and Tanya Hope and he called it extremely fresh and pleasant.
Days after its release, Mahesh Babu watched the trailer of Paperboy and took to Twitter to share his review. The superstar tweeted, "Watched the trailer of #Paperboy. Looks extremely fresh & pleasant :) On a personal note, it is even more heartwarming for me, having worked with his father the Late Shoban garu. Truly wishing #SantoshShoban & his team the best for its release.
Ace filmmaker K Raghavendra Rao released the trailer of Paperboy on August 18 Sampath Nandi, who has penned script for the movie, tweeted, "Delighted to get just an amazing response from @Ragavendraraoba garu for our #PaperBoyTrailer.Thanks for launching it sir."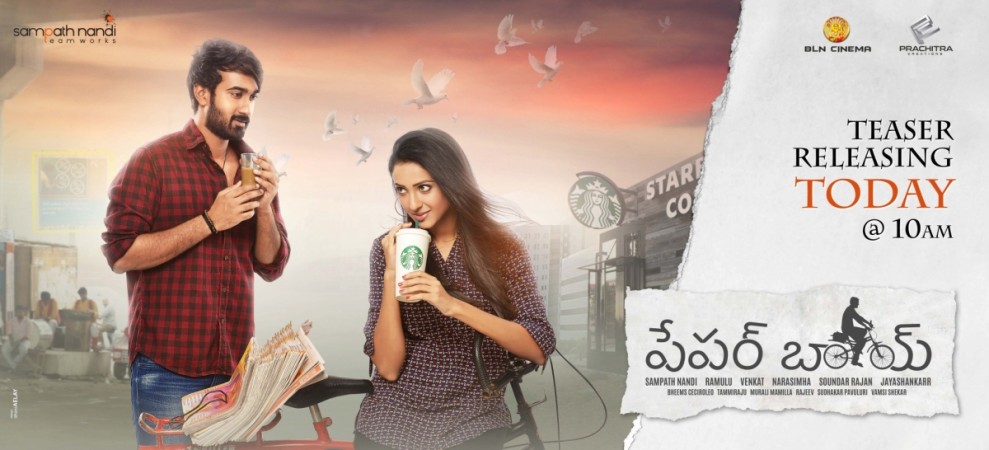 The trailer of Paperboy offers a vague idea of the story, which is about a paperboy, who falls in love with a rich girl. The video shows that the cute chemistry between the lead pair. The music, picturization and locales are going to be key highlights of the movie, which is set for release on September 7.
The trailer of Paperboy has struck a chord with many viewers and created a lot of curiosity about the movie. A film-goer named CharanArjun (@Arjunre01816289) tweeted, "#Paperboy after a long time a trailer has impressed me. Good dialogues & performances."
The 1 minute 56 second long video of Paperboy has received over 1 million digital views in just two days. Sampath Nandi tweeted on August 20, "And our #PaperBoyTrailer hits a million views. So glad to be presenting it. Thank you all audience."
Paperboy is directed by Jaya Shankar and produced by Sampath Nandi under his banner Sampath Nandi TeamWorks. Bheems has composed music for its soundtracks and background score.