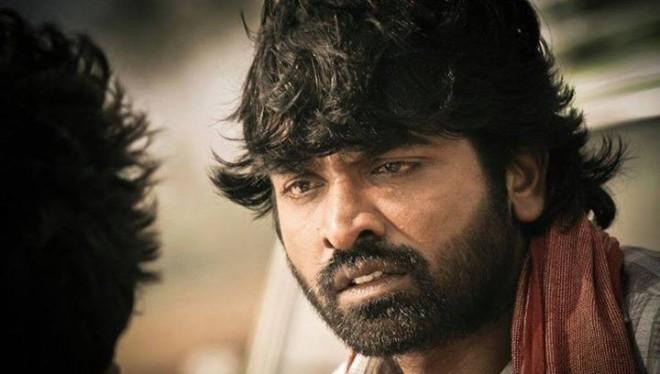 Tamil film "Pannaiyarum Padminiyum" has garnered great reviews upon its release. The film, which is a comedy entertainer tells the story of an old man and his love for his car.
Based on a short film of the same title, the film features Vijay Sethupathi and Jayaprakash in the main roles.
The film is directed by Arun Kumar and produced by MR Ganesh.
Check out the reviews here:
M Suganth of The Times of India said: "In this age of hyper editing and ramping shots, SU Arunkumar's Pannaiyarum Padminiyum shows that there is still room for languid storytelling; that, lingering on a scene for long doesn't always get the audience restless. In fact, the film itself has just a single hook - the love a few characters have for a car - and every scene that unspools on screen is a reiteration of this one theme. And, yet, the film is always charming!
"True, there are a few problems, and foremost is the length of the film. Yes, the storytelling has to be languid for this material, but the film is overlong by 15-20 minutes (the editing is by Sreekar Prasad) and even though things never turn dull, we, at times, get the feeling of going round in circles."
Behind Woods in their review said: "Men generally share a deep emotional connect with their vehicles, be it a cycle or a two wheeler or a car. There have been memorable movies based on this unique 'love affair'. Debut director S.U. Arun Kumar spawns a tale out of this very bonding that exists between a 'Pannaiyar' (a much respected man in the village) and his car. This car becomes like a family member for almost the entire village and the tale spanning many years, is narrated through a young man who shares a long history with the car.
"Among the downsides, PP moves at a slow pace with few redundant scenes as the plot doesn't have enough depth. We have a lot of screen time devoted to Pannaiyar's attempts at learning to drive and also scenes to keep emphasizing the importance that the car carries in the village.
"Arun Kumar and Editor Sreekar Prasad also score in the manner in which they are able to hold the audience's attention, despite a shallow plot, a slow moving narrative and a long running time."
El Matador of Desimartini said: "Pannaiyarum Padminiyum (PP) is majorly about the beautiful relationship that exists between Mr. and Mrs. Pannaiyar, played wonderfully by Jayaprakash and Thulasi. Such a mature yet playful romance hasn't been shown in a more convincing manner in recent times.
"Young comedy actor Bala Saravanan puts up a naturally hilarious show as 'Peeda', Murugesan's sidekick. This young man makes it look so easy with his repertoire of skills. Bala enlivens the proceedings with his antics.
"But ultimately, PP doesn't make one restless or exasperated and will in fact ensure that the movie-goer leaves the hall smiling. After more than 2 and a half hours of solid time spent in the hall watching a movie, the least one expects is a nice feel-good ending. Arun Kumar has definitely managed that and has done justice to his much-loved short film thanks to his remarkable lead cast."
Thenappan of TruthDive said: "The movie reminds the silly little things you've done as a kid when you first saw a car, little things like racing with it, following it and trying to get a ride in it. There is a character Peedai played by Balasaravanan and this single character keeps you rolling on the floor laughing - literally. Everytime he wishes welfare for a person from his heart something bad happens for that person.
"Towards the culmination you can sense that they have run out of scenes to play and most of them are repeats from the beginning. Though it's more like tit for tat, looking at same things being repeated in reversal chronology doesn't really boost up patron's tolerance factor."