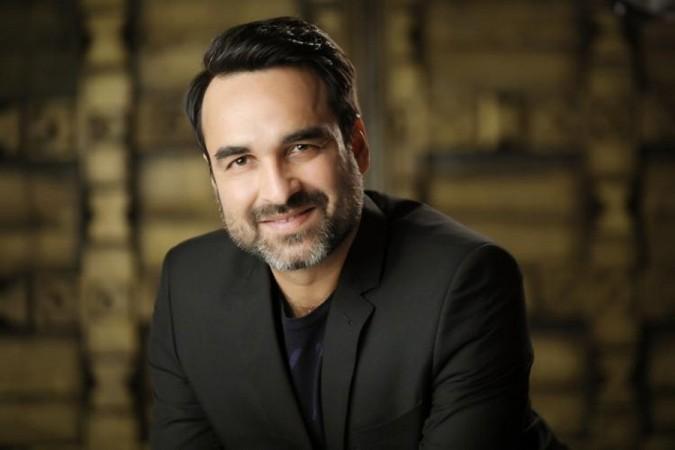 In an exclusive conversation with International Business Times India, Pankaj Tripathi spoke at length about his National Film Award win, upcoming film Phamous and his role and casting couch in Bollywood.
here are the edited excerpts
IBTimes India: First of all, let us congratulate you for winning a Special Mention at National Awards for Newton this year. Did you expect it.
Tripathi: No, never. I just keep on performing and don't expect anything. Saurabh Shukla informed me that I have won the National Film Award Special Mention this year for Newton. And when I heard that, I couldn't speak a word at that moment. I even got teary-eyed. It was very surprising to me. I thought I would call my parents but I had left my phone in my room. And when I got a hold of my phone, there were almost 100 missed calls and for the next 8 hours I was attending calls only.
IBTimes India: How did your parents react on this?
Tripathi: My parents they are farmers. They don't know what National Award is and what is its importance. I told them how big is the honour of winning the prestigious award, then they understood a little. But when the media reached my village and started enquiring about it, then they realised that something big has happened. Their photographs and interviews also got printed in the newspapers.
IBTimes India: You once said you don't want to just a famous actor but a legendary actor. After hitting this milestone, can we say you dream has finally come true.
Tripathi: There is still a lot more for me to do. But yes some dreams that I dreamt of as an actor have definitely come true. People have started loving me and respecting my work.
IBTimes India: Talking about Phamous, you play the role of a sex addict in the film. Did you ever feel hesitant while shooting intimate scenes.
Tripathi: Of course, I was very hesitant while shooting for the intimate scenes in the film. In fact, the scene which you saw in the trailer, has actually been improvised by me only. My character starts crying in the middle of having sex. It wasn't written in the script, I have only added that element in it. My director Karan Butani gave us the freedom to improvise and it was incorporated in the film later on. My character in the film is kind of mysterious. After watching 2-3 scenes you will think that he is a serious thinker, very emotional person but later you will find out that he thinks nothing but sex only. It will definitely be one of a kind villain which I think no one has ever played on the celluloid.
IBTimes India: Isn't this character a bit similar to the one you've played in Anarkali of Aarah.
Tripathi: No no. This character is completely different from one which I played in Anarkali of Aarah where he had to survive on any kind of situation. It was not that layered as compared to the one in Phamous. The challenges were also different. I don't see any of my characters in black or white. I feel every character is grey. But he is quite colourful and foolish. You will hate him and love him. I really enjoyed doing this film as we were shooting in my favourite place Chambal. We used to go boating in Chambal river and it is one of the few rivers in India which is very less polluted.
IBTimes India: You have mostly appeared in supporting roles in movies. Did you ever feel insecure about your role at any point of time?
Tripathi: I don't feel insecure about my role in the film. I don't even check in the moniter how I have performed. I prefer doing my work and keep pushing myself to the limits that will give me enough satisfaction and a peaceful sleep at night. I don't care about who is the hero or heroine or villain. I respect everyone. All I care about is that the scene that I am shooting for should come out nicely in the end as envisioned by the director. It doesn't matter if it works for me or not, the scene should be good.
IBTimes India: In your career spanning over 14 years, did you ever wish to star as a solo lead in a film?
Tripathi: No, my friend. I prefer going with flow and keep enjoying the work throughout my journey as an actor. I just want life to keep surprising me, allow me to grow and keep challenging me as an actor. I never had any intention of becoming a hero but it seems like those days are not so far when things will working out in my favour. You will get to know about it when things will hopefully fall into place. Now I have come to a phase where I can choose what I like to do.
IBTimes India: Tell us what Phamous is all about.
Tripathi: It's like you know everyone wants to get famous not only in India but people around the world. You can either break a mountain like Dashrath Manjhi or you can become famous by helping people doing social work. But it takes a lot of time to achieve the feat. Everyone wants shortcuts to fame. As the film's name suggests, the characters in the film also want to become famous in Chambal. Lots of realistic situations have been portrayed in the film where Kay Kay Menon is representing power, Jimmy is representing love, I am representing lust which one can hardly ignore in life.
IBTimes India: A few weeks ago, Saroj Khan made a controversial comment on casting couch that Bollywood, at least, provides livelihood and does not rape and leave women. What is your opinion.
Tripathi: I think other than casting couch, Saroj Khan must have spoken about many good things in the past as well but those must have not been most talked about. As a society collectively we all have become someone who are looking for sensational things. Of course I am not in favour of what she said about casting couch that it alleast provides livelihood to young aspirants. Every industry has its owns plus and minuses whether it is corporate or entertainment industry. I just feel that if you can achieve everything with love why do you need to be powerful. It means that you also want to make bad use of it. India is one of the largest populated countries in the world.
And when there are more applicants and less job vacancies, it gives birth to many other bad things as well. Some try to offer work in exchange for sex while some try other different things to satisfy their desires. There is a need of proper education in the society.
There are always two sides of a coin. Atleast in Bollywood industry, there will be no one who will be forcing you to do anything. If a woman is refusing or opposing to anything, the other person will apologise to her immediately. Even if things like casting couch exists, young aspirants should rather focus and polish their craft, their talent which is the only thing that will make them successful. Achieving a means by either by willingness or by acceptance (Saam), or by bribery or corruption (Daam), or by punishment (Dand) or by dividing (Bhed) are all falsifiable things. For the past 14 years, I have struggled through my journey to come this far because I believed in my hard work, my craft. I wouldn't be getting any work in the industry if I lacked acting skills even if I would've tried going to any extent to pursue it. All you need is talent, the rest is all secondary.