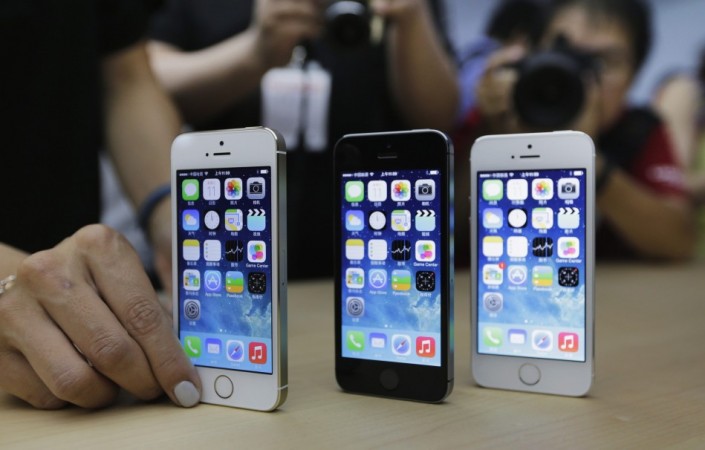 Earlier in the Month, popular China-based iOS community PanGu Team released the iOS 9.1 jailbreak tool v1.3.0. However, early adopters of the code complained that their device's could not be restarted soon after the installation process.
It came to light the PanGu v1.3.0 tool caused boot loop leading the screens of jailbroken devices (iPhones, iPods and iPads) to get stuck on the Apple company logo.
[Note: A temporary solution to boot loop is to hard reboot the devices to make it function normally again.]
Taking note of the seriousness of the issue, the PanGu Team had promised to release an update soon. Now, the new stable firmware v1.3.1 with 76.8MB size (for Windows PC) and v1.1.1 with 78MB size (for Mac computers) has been finally made available to the devices.
List of devices eligible for iOS9.1 jailbreak include:
| | | | |
| --- | --- | --- | --- |
| Apple device category | iPhones | iPads | iPod Touch |
| Device versions eligible for iOS v9.0-9.0.2 jailbreak | iPhone 4S, iPhone 5, iPhone 5S, iPhone 5C, iPhone 6, iPhone 6 Plus, iPhone 6S and iPhone 6S Plus | iPad mini (1 Gen), iPad mini (2 Gen), iPad mini (3 Gen), iPad Mini (4 Gen) iPad (2 Gen), iPad (2 Gen), iPad (4 Gen), iPad Air (1 Gen), iPad Air (2 Gen) | iPod Touch (6th Gen) and 5th Gen as well, |
Disclaimer: This procedure is very technical and should be performed by a person with sound knowledge of rooting (or manual software installation) Android devices. If the step-by-step installation process is not followed properly, there are chances of the smartphone getting bricked or being permanently irreparable. IBTimes India cannot be held responsible for any damage or claims from readers if the procedure does not yield the required results or if the smartphone is bricked. Hence, users are advised to proceed with caution.
Pre-requisite:
Make sure the device is running the Apple iOS 9.1
PC must also be running the latest Apple iTunes software
Back-up everything
[Launch iTunes >> select- photos, contacts and others >> Right Click on your device >> Select back-up and let it sync]
Take your device and go to
Settings >> General >> Reset >> Erase all contents and settings >> Erase iPhone
Then, on re-activation >> set it up as new device
Here's the procedure on How to Install Pangu iOS9.1 jailbreak tool:
Step 1: Turn off both Passcode (& Touch ID in iPhone 5S and later series) and Find My Phone options
[To switch-off Passcode (& Touch ID) go to Settings > Touch ID & Passcode >Turn Passcode Off ]
To switch-off Find My Phone go to Settings > iCloud > Find My iPhone > Click to turn off.
Step 2: Come back to Settings menu and switch on the Airplane mode
Step 3: Download new Pangu iOS 9.1 jailbreak code v1.3.1- HERE (Windows version) or v1.1.1 –HERE (Mac version) in to your PC
Step 4: Connect Apple iDevice (iPhone/iPad/iPod Touch) to the PC and launch Pangu application software in the computer
Step 5: Select 'Start' to initiate jailbreaking procedure
Step 6: A pop-up window will appear on the computer and there you select 'Already backup' to continue with the procedure.
[Note: During the jailbreaking procedure, Pangu and WWDC icons will appear on the Apple iDevice. Then, the devices will re-boot and ask you to unlock the phone and also ask to turn on the Airplane mode again. Once done, the process will continue to the final stages of the jailbreaking procedure]
Step 7: Pangu app will ask access to Photos app. Users are advised to grant the permission to go ahead
Step 8: Once permission is given, it will take few minutes for the app to finish the procedure with –'Jailbreak Complete' message and re-boots the device once again. Users can confirm the completion once the Cydia app appears on the home screen.