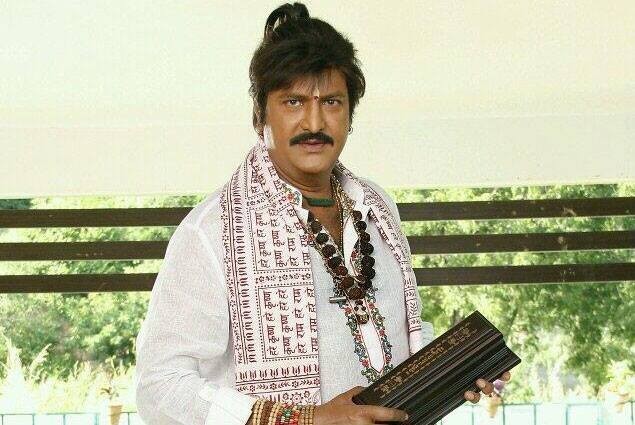 "Pandavulu Pandavulu Tummeda," one of the highly anticipated Telugu films of the year has hit the screens with positive reviews from commentators.
The film, which is a complete family entertainer is directed by Srivas and has an ensemble cast. The pre-release buzz of the film was quite in favour of the film.
Even the ensemble cast had created a lot of curiosity. Actors including Mohan Babu, Vishnu, Manoj, Varun Sandesh, Tanish, Raveena Tandon, Hansika Motwani and Pranitha Subhash feature in lead roles.
Rave reviews from critics and positive word of mouth will help the film to open with a bang in theaters.
Read the reviews here:
Indiaglitz in their review said: "Even though the story may not be novel, the characters and the screenplay are refreshing. The camaraderie shared by Vishnu, Hansika and Vennela Kishore on the one hand, and by Manoj, Taneesh and Varun on the other hand works well for the movie. All of them are good at both pulling one another's legs and exhibiting bonhomie.
"The scene where the warring brothers symbolically fight is a borrowed one. So also "If-you-marry-you-can't-change-even-a-channel" line. The writers have done commendable job. Be it the dialogues or the screenplay, everything is adequte. The songs come with a unique touch. The art work and the cinematography are nimble. Verdict: A laugh riot for the family audiences."
Shekhar of One India said: "Pandavulu Pandavulu Tummeda has wonderful production elements and Achu and Baba Sehgal's soundtracks and background score are main attractions in the technical front. The lyrics are equally good. Palani Kumar has done brilliant cinematography in the exotic locales in Bangkok. MR Varma's editing is also good, but he should have trimmed dragging scenes in the second half. Other technical departments have also delivered commendable works. Overall, Pandavulu Pandavulu Tummeda is a good family entertainer. It is treat for comedy lovers. If you are a comedy lover, don't miss to watch it."
Glute in their review said: "After Denikaina Ready and Doosukeltha, Manchu Vishnu has clocked a hat-trick hit. The film is totally engaging and funny. Director and writers tactically got the nerve of Telugu audiences- the film tickles your funny bone to the hilt. After all, that's what common audience expect. If director could have avoided few cliches, minor editing errors and predictable twists, the movie could have become a classic comedy.
"On whole, the movie is a breathe of fresh air with right doses of comedy, sentiment, romance, action. But the only disappointment for Manchu fans is they will sure miss Manchu Lakshmi. Wish, director Srivas should have penned a well-conceive role for Lakshmi."
Beyond Tollywood in their review said: "The story came up with a common story line, which is a predictable one. But it entertains the audience with its new elements of entertaining and the brand mark of multi starrer film. Some may think of, it's a remake of Bollywood movie "Golmaal", as the script is familiar to the story line. However director Srivas managed that with adding some new elements of action, romance, and comedy in this multi starrer commercial family entertainer.
"A regular story line with good narration and entertaining elements for the audience to spend time of two and half hours without feeling boredom. A complete family entertainer and a good treat for Manchu fans and audience who likes entertainment as quotient. Missing Manchu Lakshmi in this Manchu family entertainer.Congrats to Pandavulu Pandavulu Tummeda Team."