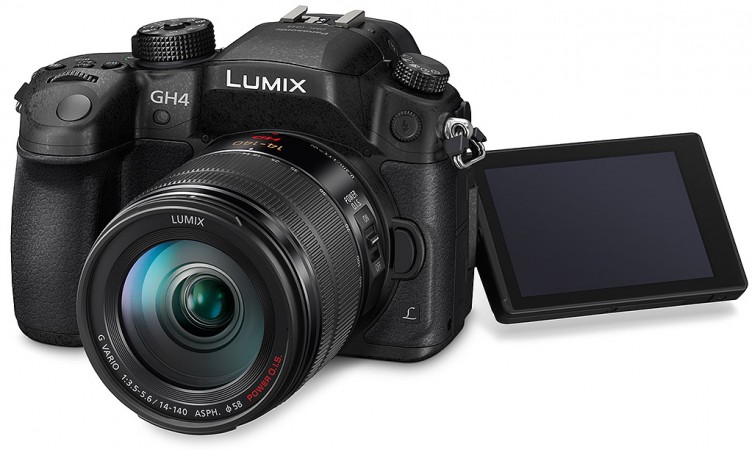 Panasonic's GH4 mirrorless camera put 4K video on the map. At the time when Canon, Nikon and Sony were still cooing over full-HD video, Panasonic's GH4 flagship mirrorless camera offered professional-quality 4K video. It's only natural that the successor to the Panasonic GH4 should bring something better to the forefront.
International Business Times, India spoke to Panasonic's global imaging head, Yosuke Yamane about the GH4's replacement. The GH4 shoots 4K video at up to 30fps and full-HD video at up to 60fps. It also pairs with an optional video interface unit that allows parallel 4K outputs as well as professional standard XLR mic inputs. A subsequently released mode, the GH4R does away with the 30-minute video recording cap and allows unlimited 4K recording.
When IBT, India asked Yamane what the GH5 would be like, he first established that he couldn't confirm whether the replacement to the GH4 would be called the GH5 or not. However, he said, "With the camera, our focus is to improve the frame rate and the picture quality."
When IBT, India asked whether that would mean that the GH4's replacement would feature 4K video at 120 fps, we received a smile and a nod. While this is no verbal confirmation, it would be exciting to see Panasonic raising the bar with 4K video at 120 fps.
Read more: Best lenses for Sony mirrorless cameras
Currently, Sony's pro 4K offering, the Sony A7S II features a full-frame sensor and shoots 4K video at 30 fps. The mirrorless camera's predecessor, the A7S was the first to shoot 4K video with a full-frame sensor but required an external recording medium. Panasonic's been playing with 4K video for longer, which could mean that the GH4's replacement, possibly the GH5 could conceivably record video at resolutions higher than 4K. Which is probably why the internet has been awash with rumours claiming that the GH4's replacement could shoot video anywhere between 6K and 8K.
One feature that one can expect the GH4's replacement to get is in-camera image stabilization. The Panasonic GX 80 introduced this feature and seeing that it shoots 4K video without breaking into a sweat, Panasonic's flagship mirrorless camera should ideally top this feature. With the Dual-IS feature, Panasonic's mirrorless cameras pair the stabilization offered by its IS lenses with a system that stabilizes images by shifting the sensor.
Yamane san also told IBT, India that with the GH4's replacement, Panasonic wants more contet produced with the mirrorless camera and will be getting production houses to adopt it.