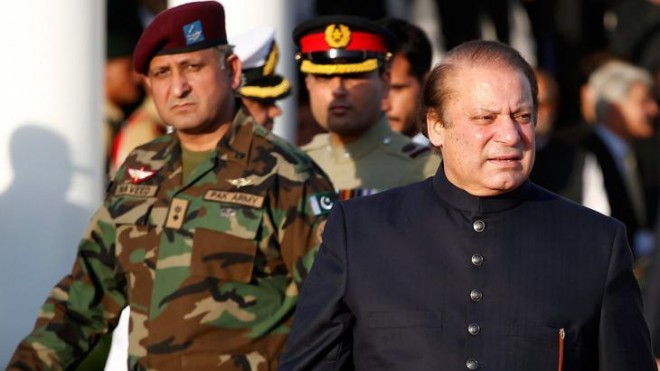 Turning up the heat on Pakistan Prime Minister Nawaz Sharif after months of constant jibes by opposition parties, Pakistan's Supreme Court on Tuesday began hearing a case into the Panama papers leaks.
The Supreme Court also offered to create a commission to investigate allegations that suggest that the Prime Minister's children held offshore accounts.
Following the announcement by the Supreme Court, Pakistan's opposition parties, mainly Imran Khan's Pakistan Tehreek-i-Insaf (PTI), called of their plan to "lockdown" Pakistan's capital Islamabad. The party had promised that one million supporters would shut down the capital as part of its sustained efforts to force the ruling government out of power.
Protesters and police have been clashing in the run up to the announcement. More than 1,000 PTI supporters from around the country were also detained last week after the government imposed a ban on all public gatherings in Islamabad. The ban was partly lifted later through a court order.
"We are determined to resolve this issue. We will solve it and we will solve it as soon as possible. Now the highest forum in the country in regards to dispute resolution has taken up this matter, so now you hold your positions, please restrain," Justice Asif Saeed Khosa, one of the five judges hearing the case, was quoted as saying by AFP.
PTI chief Imran Khan applauded the ruling at a press conference at his home near the outskirts of Islamabad.
"I am so happy that the Supreme Court has decided that from Thursday it will begin probing Nawaz Sharif," he said adding that his supporters would instead hold a rally thanking the Supreme Court for its decision.