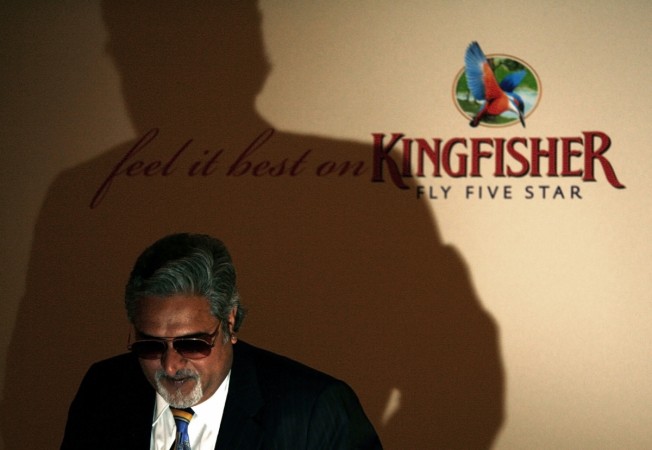 Adding to business tycoon Vijay Mallya's woes, the Panama papers leak revealed that he is directly linked to an offshore company in the British Virgin Islands. The Supreme Court directed Mallya Thursday to disclose his family's and his assets by April 21.
The global-level International Consortium of Investigative Journalists (ICIJ) investigation, which exposed political leaders, movie and sports stars as owning offshore shelf companies and led to Iceland prime minister's resignation, also revealed that Mallya owns a firm named Venture New Holding Limited in the tax haven. The firm has been in operation since Feb. 15, 2006.
The firm was operated from his personal residence 3 Vittal Mallya Road in Bengaluru, the Times of India reported. It was linked to Porticullus Trust Net, an organisation that set up offshore accounts. Sharecorp Limited, a third-party firm unrelated to Mallya, was acting as a nominee shareholder. It provided the same service to many other companies, the TOI quoted the ICIJ leak as saying.
Mallya, who has not been appearing for court hearings regarding the Rs. 9,000 crore loan he defaulted on, was directed by the apex court Thursday to deposit a substantial amount with them as bona fide. Meanwhile, banks involved in the case rejected Mallya's repayment plan Wednesday. The court has also directed him to mention when he would appear for his hearing, the Economic Times reported.
The former Kingfisher airlines owner had reportedly offered to pay Rs. 4,000 crore apart from another Rs. 2,000 crore subject to certain conditions.
His lawyer has told the court that Mallya would disclose his assets, but opposed the demand for disclosing his wife and children's assets, the ET reported.
In another incident related to the data leak, which the law firm at the centre of the controversy said was a hack, British Prime Minister David Cameron said that he had a stake in his father's offshore firm, the Independent reported but he sold it for £30,000 before becoming the head of the U.K.