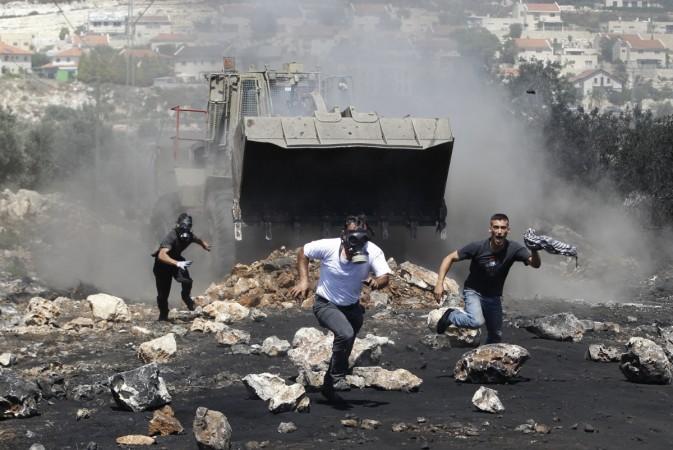 Israeli defence forces shot dead a Palestinian teenage boy on Friday, after he allegedly pelted stones at their vehicles in the West Bank.
Muhammad al-Casba, the 17-year-old Palestinian, was killed as Israeli forces opened fire on rioters who were reportedly throwing stones at one of the vehicles of the Israeli Defence Forces.
The shooting was reported from the Al-Ram village in West Bank, according to The Jerusalem Post.
Col. Israel Shomer had reportedly fired warning shots to deter a group of Palestinians, but as they continued pelting stones, he opened fire on them, killing the teen.
A Palestinian witness told Reuters that some soldiers got out of the army vehicle and shot at the youth, who received bullet wounds in his chest and head.
"The commander reacted exactly as expected given that the incident presented an immediate risk to life," an IDF source was quoted saying by The Jerusalem Post.
The IDF described the stone-pelting on the official's vehicle as an 'ambush' and images showed the car with a broken windshield.
The tension in the restive region could escalate following the killing, as per the report.