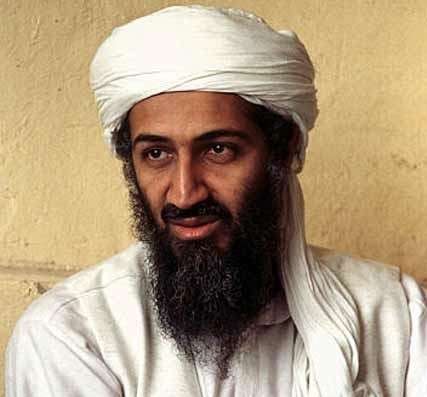 In a development that could strain relations between Washington and Islamabad, the Washington Post has reported that Pakistan's Inter-Services Intelligence (ISI) is suspected to have poisoned CIA operative Mark Kelton in retaliation to the U.S. operation that killed al Qaeda leader Osama bin Laden in 2011.
Kelton, who had reportedly overseen the Abbottabad compound raid from the CIA room at the U.S. embassy in Pakistan, had also reportedly made evacuation plans for employees fearing reprisal from Pakistani authorities. Days after the killing of bin Laden, the CIA officer was reportedly called in by then ISI chief Ahmed Shuja Pasha, as anger grew in Pakistan over the embarrassment from the secret U.S. Navy Seals raid.
Two months after the Abbottabad operation, Kelton had to be brought back to the U.S. after he fell seriously ill from a "mysterious" ailment, which raised suspicions within the CIA of a possible poisoning by the ISI, the Post reported. Kelton recovered from the illness after undergoing an abdominal surgery, but the cause for the illness "was never clarified," the former CIA officer told the American newspaper.
However, the CIA has officially maintained that there is "no evidence that Pakistani authorities poisoned a U.S. official serving in Pakistan."
Pakistan also rejected the allegations. "Obviously the story is fictional, not worthy of comment. We reject the insinuations implied in the allegations," Pakistan Embassy spokesman Nadeem Hotiana was quoted as saying.
The report comes days after the fifth anniversary of the raid that killed Osama bin Laden, who was the most wanted man for his suspected role in the 9/11 2001 attacks in the U.S.
While the reports of the CIA officer's suspected poisoning have never been confirmed, the fact that the suspicions were raised against the ISI highlights the strain and mistrust between the two countries, the Post said.
The report comes even as Pakistan is being criticised for still keeping Pakistani doctor Shakeel Afridi behind bars for his alleged role in helping the U.S. raid on the Abbottaabad compound by helping the U.S. intelligence agency track down the al Qaeda leader.
"We believe he's been unjustly imprisoned, and we have clearly and repeatedly communicated our position to Pakistan on the Shakil Afridi case, both in public and private, our opposition to his imprisonment," U.S. State Department deputy spokesman Mark Toner said last week.