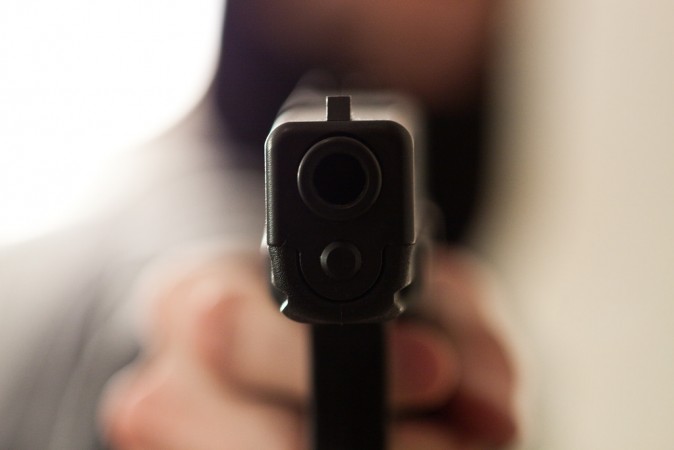 A Pakistani terrorist escaped from police custody in Srinagar when he was brought to a hospital for routine medical checkup there on Tuesday, February 6. As per one report, the terrorist snatched the gun from a policeman and opened fire, killing one of the cops on the spot.
Some reports said that a group of militants tried to rescue the terrorist from police custody outside the hospital.
Gunshots were heard outside Shri Maharaja Hari Singh Hospital in Srinagar on Tuesday morning after some militants with weapons attacked the police constables ferrying the Pakistani prisoner to the hospital for a routine check-up, a TOI report said.
The Pakistani prisoner, identified as Naveed, reportedly snatched an AK-47 from one of the policemen and fired at him. While one police constable died on the spot, another was critically injured and is battling for life, reports said.
Naved was brought to the hospital from the Rainawari central jail along with 5 other prisoners. Considering the possibility that the escaped Pakistani terrorist might still be around the hospital along with his militant accomplices, the area has been cordoned off by the cops.
The cops aim to capture the escaped terrorist making sure that the patients at the hospital are not bothered.
Meanwhile, microblogging website Twitter is flooded with tweets from many netizens who have condemned the attack. Here are a few reactions:
Now let us see who gives shelter to d escaped pakistani terrorist in srinagar. Definitely some mole in security apparatus must b a part of d escape plan..

— Deepika Bhan (@deepikakbhan) February 6, 2018
Another cowardly jihadist attack in Srinagar's Maharaja Hari Singh hospital where police had taken 6 terrorists from the central jail for medical checkup.

One Pakistani terrorist snatched the rifle of the police away, fired at the protection party, killed one, injured 2 & fled.

— Sonam Mahajan (@AsYouNotWish) February 6, 2018
Pakistani militant escaped from Srinagar Hospital.
I don't trust.
I know the place. No one escape.
Pakistani terrorist must have been allowed to escape by Pakistan supporters in the establishment.https://t.co/h9gPGy2B4Y

— Hari Om (@Prof_HariOm) February 6, 2018
Pakistani terrorist Naved of #LeT escapes from hospital in Srinagar after a shootout.This is the unfortunate price nation has to occasionally pay for humanitarian treatment of hardened foreign terrorists. #Kashmir

— s tanwar (@sushtany) February 6, 2018
The biggest defeat for Pakistani jihadist forces is that even after 70 years of fanning terrorism in Kashmir, they haven't managed to take a single inch of Kashmir from Indian army. Salute to their determination of being dispatched to the hell in the search of imaginary virgins. https://t.co/noju8SbwCd

— Sonam Mahajan (@AsYouNotWish) February 6, 2018
A Pakistani prisoner, who was brought to Srinagar's Shri Maharaja Hari Singh Hospital for a routine medical check-up, managed to escape. The hospital has been cordoned off but it is not clear whether Naveed is still inside or has managed to flee the ... https://t.co/fa3zyISl5f

— Girish Kuber (@girishkuber) February 6, 2018