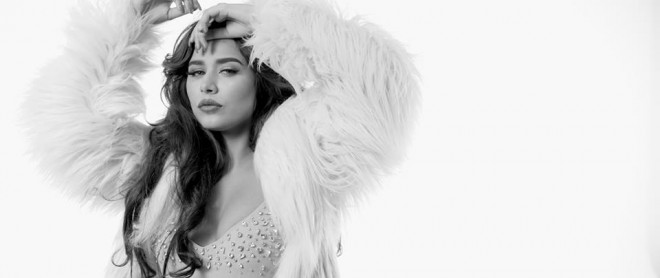 Pakistani supermodel Ayyan was arrested on Saturday in a money laundering case after custom authorities seized $506,800 at the Benazir International Airport in Rawalpindi.
Ayyan, who was flying to Dubai with the large sum of money, was arrested by the custom officials at the airport. The officials had filed a case under the Customs Act 1969 against the model.
According to Dawn.com, Ayyan sold a property to former interior minister Rehman Malik's brother, Khalid Malik, and acquired the money.
Meanwhile, Sessions Court Judge Chaudhry Muhammad Mumtaz Hussain rejected the bail plea of Ayyan in the case.
Her lawyer argued that Ayyan is innocent and false case has been registered against her, according to The News.
Ayyan's father Raja Muhammad Hafiz told media that his daughter has been framed.
"Registration of a money laundering-cum-smuggling case against my daughter is a deep conspiracy," he said, according to The News.
At present, Ayyan is held at Adiala jail, where is getting special treatment. She enjoys special privileges at the jail.
According to local media reports, she has been provided a room of her own in the ladies quarters, a charpoy (bed) and a helper cleans the room and gets food for her.
Ayyan has also refused to eat jail food and has demanded fresh juice and breakfast.
The 21-year-old model recently moved to Europe for her music career. She started her modeling career at the age of 16. She has also endorsed several big brands.
Last year, there were even reports that Ayyan would be Pakistan's official entry at the Miss Universe beauty pageant, but she didn't participate.