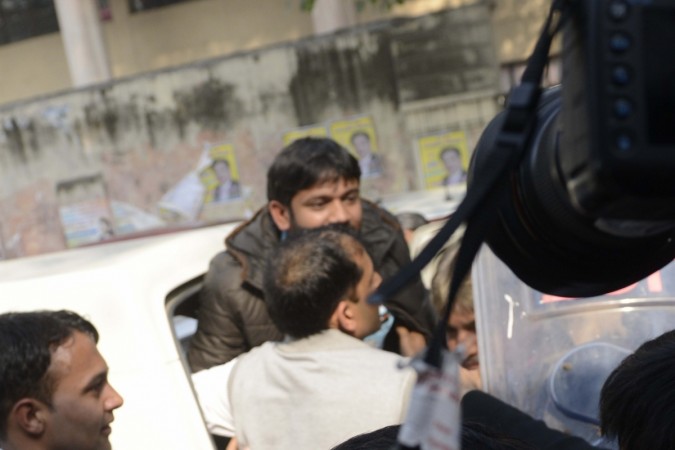 Even as several people asked Jawaharlal Nehru University students, teachers and journalists supporting them to go to Pakistan, the Democratic Students' Alliance in Pakistan extended its support to the "brave students standing" against the "injustice."
The message was conveyed through a statement released on Wednesday, and uploaded by activist Kavita Krishnan. "We reject the charges of sedition, subversion and treason that are used to silence, suppress and smother voices that do not resonate with state-sanctioned truths and resonate beyond state-imposed parameters of intellectual, political, cultural and social thought and action," it said.
They expressed hopes that students from India will one day be the force that "can salvage the future of our countries from the archaic but potent forces of myopia, hate and correction that have held our countries hostage," the statement said.
"It is in the spirit of these ideas that we strongly condemn the arrest of Kanhaiya Kumar (JNUSU), the attack on JNU and extend our solidarity and lend our entire support to brave students standing against this injustice," it added.
The support from across the border added up to the supports JNU and Kumar has been receiving since the day of police crackdown on the campus and later arrest of Kumar on Feb. 12. He was arrested for shouting "anti-India" slogans at the event organised to observe third death anniversary of 2001 Parliament attack convict Afzal Guru, who was hanged on Feb. 9, 2013.
Kumar was on Wednesday sent to 14-day judicial custody and is currently lodged in Tihar jail. Kumar on Thursday moved the Supreme Court seeking bail. The SC will hear his plea on Friday.