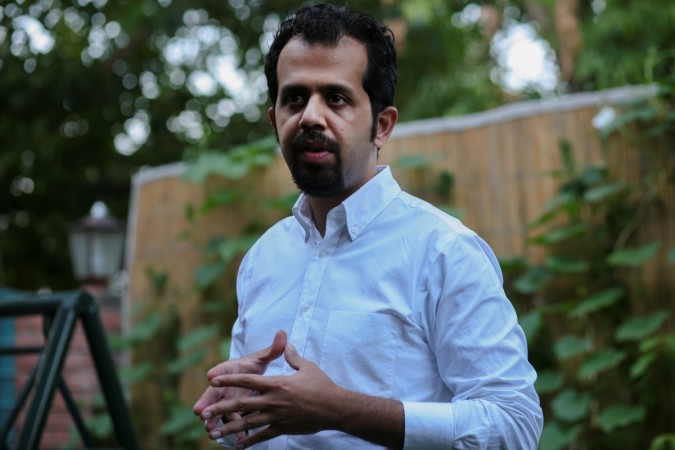 A Pakistani journalist, working for Indian television channel and is known for his 'anti-establishment journalism', narrowly escaped an abduction plan by armed men in Islamabad on Wednesday. The journalist himself tweeted about the incident in the Twitter handle of one of his friend.
The journalist, Taha Siddiqui, works for France 24 and is the Pakistan bureau chief of Indian television channel WION. "I was on my way to airport today at 8:20am when 10-12 armed men stopped my cab & forcibly tried to abduct me. I managed to escape," he wrote on Twitter.
In an exclusive interview with Reuters later, Taha Siddiqui, said that a military vehicle passed by when the armed men tried to abduct him. Even though he cried for help, the army personnel did not come to his aid. The vehicle kept on driving as the abductors signalled them to move on, he alleged.
Siddiqui had previously complained against security forces for harassing him for criticising Pakistan military.
Taha tweeted from his friend's Twitter handle where he said that he was safe with the police now.
This is Taha Siddiqui (@TahaSSiddiqui) using Cyrils a/c. I was on my way to airport today at 8:20am whn 10-12 armed men stopped my cab & forcibly tried to abduct me. I managed to escape. Safe and with police now. Looking for support in any way possible #StopEnforcedDisappearances

— cyril almeida (@cyalm) January 10, 2018
He also referred to the frequent kidnapping of journalists in Pakistan whenever they criticised the Pakistan's military.
He also used the hashtag #StopEnforcedDisappearances in the same tweet.
This is not the first time that a journalist is becoming a victim of abduction in Pakistan. Last year, five bloggers had gone missing. Four of them were later released. After their release, the bloggers alleged that the state intelligence agency tortured them in its custody.
Even under criticism, the military kept on rubbishing the allegations of 'enforced disappearances.' The government also stated that it had nothing to do with Pakistani journalists' disappearances, in the past.
This is what Siddiqui told Reuters when he went to file complaint at the police station:
He said his taxi, which was enroute to the airport, was stopped by men armed with rifles, soon after which they thrashed him. He also said that the men "threatened to kill" him.
He mentioned that although they threw him on the back of the car, he somehow managed to escape from the other side of the door.
The journalist further added that he managed to jump out and get onto a taxi and reached the police station.
Siddiqui feared that his life was under threat and appealed the police to provide protection to him and his family.