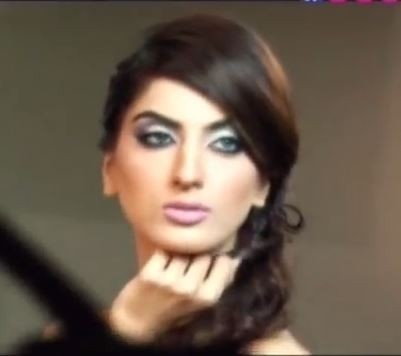 Pakistani actress Sana khan's husband Babar Khan, who met with an accident, is doing fine now.
Khan along with his wife Sana was going to Hyderabad city when they met with an accident. Khan, who was driving, lost the control of the car following which it overturned near Looni Kot, around 30km from Hyderabad.
The couple was rushed to nearby hospital following the accident. Sana died before getting medical treatment, but her husband Khan survived and was undergoing treatment at Liaquat University Hospital City Branch.
Khan, who is also an actor, is in stable condition now, according to reports. However, doctors have maintained that he is not completely out of danger, The Eastern Tribune reported.
Namaz e janaza of Sana Khan after namaz e zohr tomorrow at B 66 Jama e Milia Malir Halt. Husband Babarkhan is out of danger

— Raheel Rao (@Rahealrao) March 7, 2014
Fans also posted a photo of Babar on Facebook with a message that read: "This is Babar Khan's recent picture. He's better now."
Sana and Khan got married last year in December. The couple, who worked in television industry, resumed shooting for their serials post wedding. Sana, who is also a model, had appeared in TV serial "Parchaiyan," while Khan is best known for the serial "Ek Tamana Lahasil Se."
The accident of the couple has left her relatives and fans in shock. While some expressed grief over Sana's death, other wished Khan a speedy recovery.
@TheAbdulRehmaan: Just tunning channels n seen #babarkhan in an old serial. I wish May Allah bless him with health n smile soon! Amin.
@ZareenAkhtar5: RIP #SanaKhan :( May your soul rest in peace..hope #BabarKhan gets well.soon.. tragic... :(
@aimamsk: #BabarKhan get well soon i Prayer for u May Allah Bless u With Good Health
@SweetMano0 : #BabarKhan need Prayers !! May Allah Bless Him With Good Health
@realmahirakhan: Ohhh God! How tragic - RIP #SanaKhan :((( and May Allah give strength & health to #BabarKhan
@ShaneedaM: Get well soon #BabarKhan. May you be blessed with good health and speedy recover.ameen please do pray for him!!!
@Fatima_dvn: #SanaKhan passed away wat a great loss to TV industry of PakistanMay God bless her soul RIP pray for her n plz God grant #BabarKhan health
@_mishie: #RestInPeace #SanaKhan. May Allah grant endless #peace to your soul.#Prayers for Husband,actor #BabarKhan's recovery,