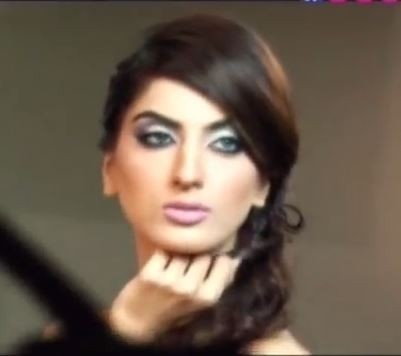 Pakistani actress and model Sana Khan died in a car accident on Friday, while her husband Babar Khan is in critical condition, according to media reports.
On Friday, the actress and her husband Khan, who is also an actor, were on their way to the Pakistani city of Hyderabad when they met with an accident, DAWN.com reported.
Khan, who was behind the wheel, lost the control of the car near Looni Kot, around 30km from Hyderabad, as a result of which the car flipped. The couple sustained serious injuries following the crash.
Soon after receiving the information of the accident, police team and ambulance reached the spot. The couple was soon rushed to Liaquat University Hospital Jamshoro, but unfortunately Sana succumbed to her injuries before getting any medical help.
Khan is still in hospital and is said to be battling for his life, The Eastern Tribune reported. Doctors at Liaquat University Hospital have said that the actor is still in critical condition.
Apparently, Sana and Khan got married in December 2013 and both resumed shooting for their serials this year. The model and actress was popular for her appearance in serial "Parchaiyan", while Khan is best known for the serial "Ek Tamana Lahasil Se."
The sudden death of Sana has left her relatives and fans in shock.
RIP #SanaKhan, GWS #BabarKhan. so sad to hear abt this tragic accident. thoughts & prayers go to your loved ones. pic.twitter.com/uWTjBIN88B

— Hauwa Abubakar (@HauwaAbkr) March 7, 2014
#sanakhan & #baberkhan #car #accident #RIP #sanakhan #karachi pic.twitter.com/VZvFvyEyxK

— marryam shams (@marryamshams) March 7, 2014
Several fans of Sana and Khan took to Twitter to express their condolences.
@iBrijen: SAD NEWS!! Pakistani actress #SanaKhan has died in an accident near Looni Kot, around 30 km off Hyderabad
@DANISHASDANHAS: Heard this news on Friday and it really made me sad, May ALLAH give her the best place in Jannah #Sanakhan #RIP
@AaghaAli: The absence of #SanaKhan will always make us feel sad and you Sana will always be in our thoughts and our prayers
‏@being_abhay: OMG! just heard about Sana Khan. beautifull soul #RIP #SanaKhan
‏@mahokhan: R.I.P #SanaKhan ... Get well soon #BabarKhan .. sad news. they both got married recently
‏@sadaf_Ary: May Allah grant you with the higher place in jannah Ameen RIP #sanakhan ..Tv Actress