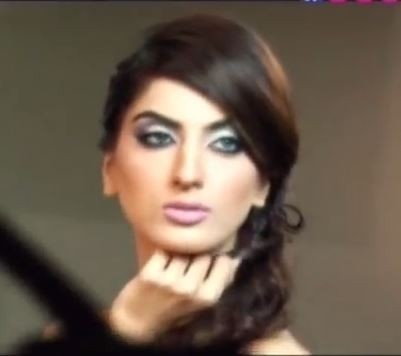 Several Pakistani celebrities including Sanam Baloch, Adnan Siddiqui and Maya Ali took to social networking sites to express grief over the death of model and actress Sana Khan.
Sana died on Friday in a car accident when she was travelling to Hyderabad city, along with husband Babar Khan. Babar, who is also an actor, is in critical condition. [Read the full report here]
Here are some of the responses from celebrities who took to social networking sites to express their sorrow over the demise of Sana.
VI, Model and actress Syra Yousuf: RIP Sana Khan!
Model and actor Adnan Siddiqui: Extremely sad to hear of the death of our fellow actress and lovely human being Sana Khan. May she rest in peace and may her husband Babar Khan get well soon and have the courage to bear this huge loss with fortitude. Imagine, they had recently gotten married in December last year! Just goes on to show how unpredictable life is.
Model, VJ and actress Maya Ali: RIP #SanaKhan ! really a sad and unbelievable incident My deepest and most heartfelt Condolence for the family! May her Soul Rest In Peace (Ameen )
American-born Pakistani actress and model Arij Fatyma: Actress Sana Khan dies in a tragic car accident today .My deepest and most heartfelt Condolence for the family! May her Soul Rest In Peace (Ameen )
Model and actor Sami Khan: Actress Sana Khan Passed Away
Sana u were such a nice fellow , really sad to hear about your accident and death
INNA LILLAHI WA INAA ILAYI HI RAJI OON
May her soul rest in peace
Model and actress Ayeza Khan: My colleague SANA KHAN passed away in a major car accident today. Allah talah unki magfirat farmaye aur unke ghar walon ko sabr-e-jameel ata farmaye (ameen)
Model and actress Sumbul Iqbal: Actress sana khan died in car accident she was not only a good and beautifull actress,was also my good friend ,may allah rest her soul in peace and pray for her husband babar khan he is seriously injured