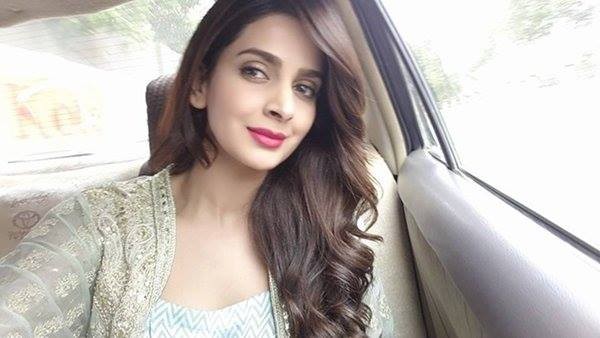 A shocking video has appeared online in which Pakistani actress Saba Qamar is seen making some rather insulting remarks about popular Bollywood actors, including Salman Khan and Hrithik Roshan.
The video which has started going viral on the social media shows Saba calling Salman "chichora" and also said that she would not want to work with Hrithik as he is a father of two children.
She was in a Pakistani TV show where the host asked her to cite reasons for not willing to work with particular Bollywood actors, if she is offered to work with them. Saba was first why she would not work with Hrithik and she said: "No, I don't want a father of two children." When the host asked her to assume if he is not married and does not have kids, she said, "Still no, because he is not my type."
The next in the list was Emraan Hashmi, who is known as the serial kisser for his several onscreen kissing scenes. For him, Saba said, "I don't want to have mouth cancer."
Although she said that she would love to work with Ranbir Kapoor, Saba said that she would not share screen space with Riteish Deshmukh as she is an A-lister actress in Pakistan and so, she wants to work with an A-lister actor in Bollywood.
However, the most shocking part of the video is when Saba called Salman "chichora". The actress said that Salman does not have any sense of choreography and he comes up with his own weird steps.
While Saba is reportedly set to make her Bollywood debut opposite Irrfan Khan in movie titled Hindi Medium, this video may bring strong reactions against the young Pakistani actress. Earlier, another video of Mahira Khan in a similar Pakistani TV show had gone viral in which she was seen saying that Pakistani people should never be inspired by Indians. Check the video of Saba talking about Bollywood actors here: