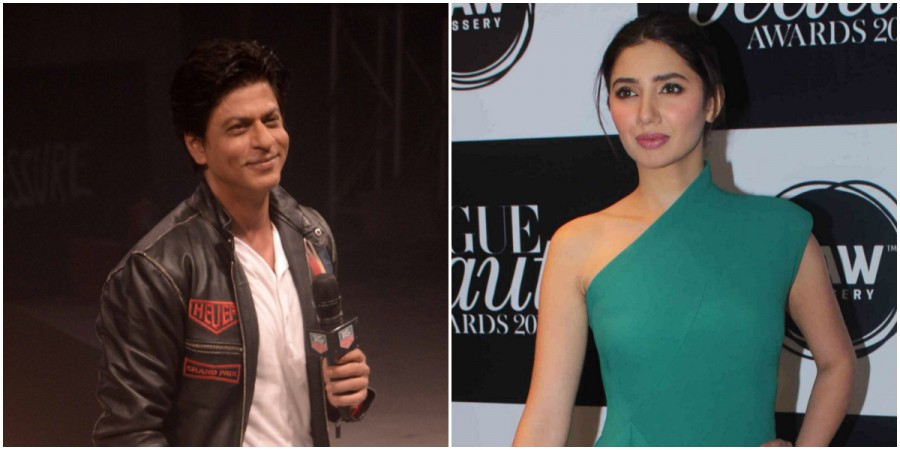 The makers of Shah Rukh Khan's Raees may get into fresh trouble due to an old video of Pakistani actress Mahira Khan that has been going viral on social media.
Raees: Shah Rukh Khan and Mahira Khan's romantic scenes deleted from the film?
The video is reportedly from a chat show on a Pakistani channel back in 2011. Mahira is seen flaunting her patriotism towards Pakistan, but in the process she is seen making certain comments that might not go down well with people in India.
While Mahira is all set to make her Bollywood debut in Raees, her comment on Indians and Bollywood in 2011 might have a negative impact on the movie. "We should never be inspired by India. We are not Bollywood," the actress is heard saying on the chat show.
The movie Raees was earlier in trouble for the presence of the Pakistani actress and Raj Thackeray-led Maharashtra Navnirman Sena (MNS) was against the release of the film. However, things turned okay for the makers of the movie after Shah Rukh Khan met Raj Thackeray and reportedly assured that Mahira will not be included in the promotional activities of Raees.
Nevertheless, this old video being circulated on social media may again create problems for Raees. Raees will have a box office clash with Kaabil, starring Hrithik Roshan. Already facing tough competition from Kaabil, Raees may face tough time if Mahira's comments in the video irk the masses of India. Check the video here:
Views of our patriotic Raees's Pakistani co-actress Mahira Khan about India and Bollywood.

Plz sell your self-esteem before watching Raees. pic.twitter.com/OFozL8iEY8

— Sonam Mahajan (@AsYouNotWish) 29 December 2016
Directed by Rahul Dholakia, Raees will present Shah Rukh in the role of a bootlegger. He will be seen romancing Mahira in the movie and Nawazuddin Siddiqui will play the character of a cop. Shah Rukh's character was supposed to be inspired from late criminal Abdul Latif, but the makers of the film have denied the buzz.