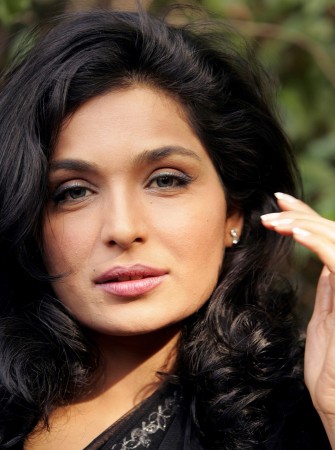 Pakistani actress Meera landed into controversy when a sex video featuring her and husband captain Navid Shahzad was leaked online. On Tuesday, a Pakistani court issued arrest warrant against them after the video was leaked online.
Additional District and Sessions Judge Safdar Bhatti directed police to arrest the couple and produce in court on 2 April.
The order was issued after a petition was filed which accused the couple of committing sin by videotaping their sexual act, Daily Mail reports. The judge also affronted the station house officer Mozang for not filing report over the leaked sexual video.
"The couple spread obscenity in society and challenged Islamic values," the petitioner alleged, urging the court to make an example of them, according to Daily Mail.
While petitioner claim that the act was against the Islamic values, Shahzad said that there is no point in making it controversial, as they are husband and wife.
The video was released online earlier this year and since then it has gone viral. The video has been posted on several websites since its release.
The access to the video has been banned after Meera requested it to the Pakistan Telecommunication Authority.
"Those making hue and cry over (our sex) video should stop propagating against us," Shahzad told Daily Mail.
However, Meera claimed that it is a fake video and the girl in it is not her.
"It is a fake video as the girl in it has put on a 'Meera face mask'. The video should be sent to the US for forensic tests as Pakistan has no such facility," Meera said.
Pakistani actress Meera has worked in Bollywood film "Nazar" directed by Mahesh Bhatt in 2005. There were reports that she will be working in the remake of the classic film "Pakeeza". However, there has been no development.