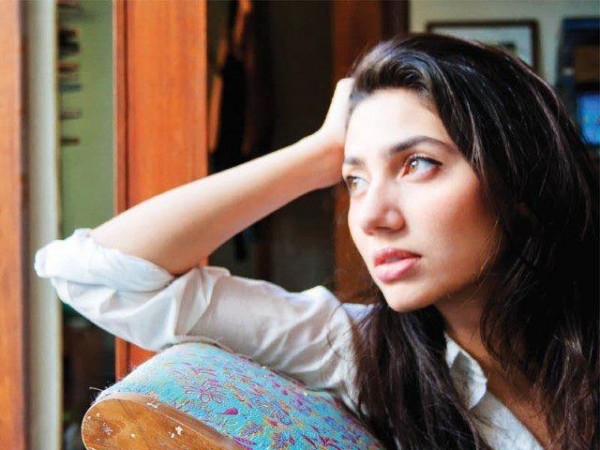 Pakistani actress Mahira Khan has finally opened up on recent terrorist attacks in India and condemned the bloodshed and low-intensity war. She has prayed for a peaceful world.
Recently, the terrorists attacked Indian base in Uri and killed 19 soldiers. Following this incident there was a demand for a ban on Pakistani artistes from working in Bollywood. Pakistan singer Shafqat Amanat Ali and actor Fawad Khan had condemned the Uri terror attack. Mahira Khan, who is making her debut in Bollywood with Shah Rukh Khan's Raees, joined her co-artistes on Saturday.
Mahira Khan took to her official Facebook account on Saturday to condemn the terrorist act. She said she does not rejoice bloodshed and war and she requested everyone to imagine a peaceful world. Here is her comment posted on her Facebook page:
"In the 5 years that I have been working as an actor I believe that I have tried my best to keep my country's respect intact - by being a professional and by representing Pakistan here and elsewhere to the best of my abilities."
"As a Pakistani and citizen of the world, I strongly condemn any act of terror, any loss of human life no matter which soil it is on! I will not rejoice in bloodshed and war. I will always hope for and dream of a world where my child can live without it, and always plead with everyone to imagine a peaceful world."
"It has also been in this time my faith in saner minds and goodness has been restored, thank you for the messages, love and support."
"Hoping and praying for peace always."
However, Mahira Khan started her acting career with Urdu social drama (Pakistani) film Bol 2011. Having featured in four other Pakistani movies, she is all set to enter Bollywood with Raees, which revolves around the story of the bootlegger Raees Khan (Shah Rukh Khan), whose business is thwarted by a police officer (Nawazuddin Siddiqui). She is seen playing Raees Bhai's wife Aasiya Khan.