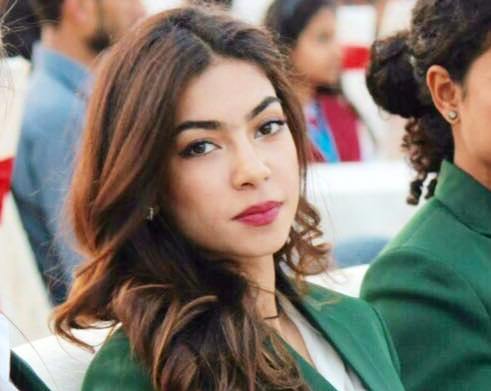 Shahlyla Ahmadzai Baloch, a star striker of the Pakistan women's football team, reportedly died in a car crash in Karachi late on Wednesday. The 20-year-old was in the car with her cousin and their driver.
Shahlyla, one of the rising football stars, was the daughter of Pakistan women's football president Rubina Irfan, and had often been the target of criticism over her selection in the team because of her mother's position. Interestingly, Rubina is considered to be the founder of the Pakistan women's football team.
The forward's sister, Raheela Zarmeen, is the manager of Balochistan United as well as the Pakistan women's national football team. Shahlyla was also criticised for her sister's role in the team, but hit back at critics saying that there were several such instances of siblings working in different capacities in sports teams.
Police sources say that Shahlyla and her cousin Fadeian Baloch were in a Toyota Corolla car with their driver at the wheel late on Wednesday. The driver apparently lost control over the vehicle near the Emaar building and "hit the footpath and then against a barrier," leading to the footballer's death.
The driver was subsequently arrested by police. However, there were no details on whether Shahlyla died at the spot, or the exact cause of her death.
The Pakistani women's football establishment is seeing Shahlyla's death as a big loss, given that she was considered one of the budding stars of the team, with better days ahead of her.
"Shahlyla was the best female football player Pakistan has ever produced. Shahlyla's death was a great loss to Pakistan women's football," coach Tariq Lufti was quoted as saying by the Dawn.