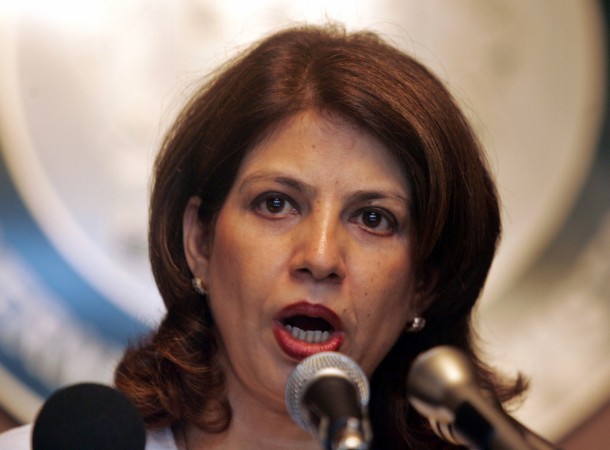 Pakistan dismissed Prime Minister Narendra Modi's terrorism remark, which is believed to be unwise, and said it wants a friendly and cordial relation with India.
Expressing disappointment at Modi's remark, Pakistan's external affairs spokesperson Tasnim Aslam released a statement saying that India's accusation that Pakistan "continues to engage in the proxy war of terrorism" was baseless and unfortunate.
"The press reports of Indian accusations, at the highest political level, are most unfortunate, especially as the leadership of Pakistan wishes to establish good neighbourly relations with India," NDTV cited Aslam's statement.
She pointed out that Pakistan having lost 55,000 people, has been the worst affected victim of terrorism in the world and the accusation of leading out terrorism attack looked down at its soldiers' sacrifices made to fight it.
"Pakistan is the biggest victim of the menace. The entire world has, time and again, acknowledged Pakistan's unprecedented sacrifices, rendered by our valiant armed forces with over 5,000 soldiers having embraced Shahadat," she said.
She expressed the nation's willingness to fight terrorism whenever it is needed to and stressed that their "Armed Forces remain ready to defend the country's borders and thwart any threat of aggression."
Referring to Pakistan Prime Minister Nawaz Sharif's visit to India in May to attend Modi's swearing-in ceremony, Aslam said the visit was considered to be a friendly approach from India to establish a cordial relation between the two nations and end the long ongoing bitterness.
She further requested that the countries should sort out bilateral issues through talks and not get into dirty game of blaming each other.
"It would be in the larger interest of the regional peace that instead of engaging in a blame game, the two countries should focus on resolving all issues through dialogue and work together to promote friendly and cooperative relations," Aslam wrote.
An article by Hindustan Times too stressed that India needs to play a significant role in upholding to a friendlier Indo-Pak relation, that Modi expressed through his approach taking power at the centre in May.
"At a time when India is trying to move away from its decades-old obsession with Pakistan, seduced more by its growing role in the global economy and concerns over China, any move that undermines the credibility of a civilian government in Pakistan is not only unnecessary but unwise," HT said.
It said that his comments came at a time when Sharif government is facing a major setback. The followers of scholar and politician Muhammad Tahir-ul-Qadri will carry out a protest in Islamabad on Thursday against Sharif's government.
Several other political parties close to Inter Services Intelligence have declared their support to the protest, in an attempt to bring down Sharif's government, which is also facing heat from Pakistan military.
Sharif is said to have went against the military forces of Pakistan to improve the bilateral relation with India, Modi's allegation is believed to weaken his stand as the military has reportedly demanded "to tamp down his moves to normalise relations with India."