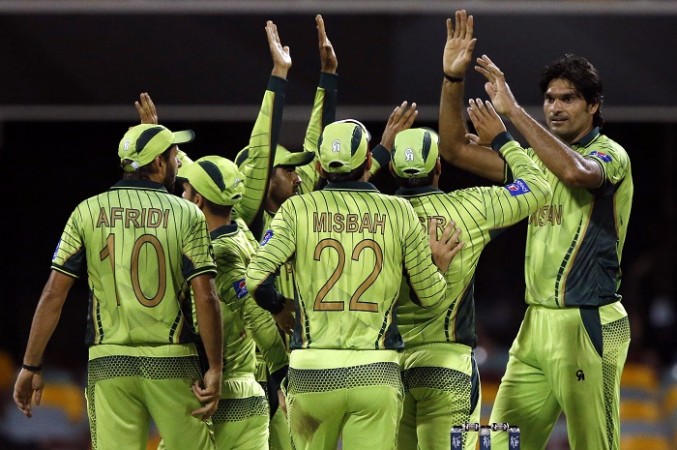 The Pakistan Cricket Board (PCB) have announced their home series itinerary against England.
Pakistan will square off against England in 3 Tests, 4 ODIs and 3 T20 matches in the UAE in what is expected to be a humdinger of a series between the two giants of world cricket.
England are set to get plenty of time to adjust to the conditions in the UAE as they arrive on 30th September and play two 2-day matches against Pakistan A at Sharjah CC, before heading to Abu Dhabi, where they are scheduled to play the first Test match starting 13 October at the ZCS in Abu Dhabi.
The second and the third Test matches will start on 22nd October and 1st November respectively at Dubai Cricket Stadium, Dubai and Sharjah CC.
From 11 to 20 November, Pakistan and England will play four ODI matches at ZCS, Sharjah and Dubai Cricket Stadium.
Shaharyar Mohammad Khan, Chairman of the PCB, expects quality cricket between the two nations and has high hopes from the Pakistani players after they convincly defeated Sri Lanka in the Test and ODI series.
"We are most happy to be hosting England for the first series of our home season 2015-16. Like ever, with few exceptions since 1954, we expect this bilateral series to produce cricket of a very high standard. As is evident from its away wins in Sri Lanka, Team Pakistan is upwardly mobile and we hope that it would maintain this trajectory against England across the three formats," said Khan.
After the conclusion of the ODI series, Pakistan will play three T20 matches, which will also end the mark of a month long cricket tour for England.
Tom Harrison, Chief Executive of the ECB, is also happy with the finalised itinerary and expects English fans to travel over to the UAE and support their team.
"We are pleased to have agreed the schedule for this series with the Pakistan Cricket Board. Our last tour to UAE saw Pakistan win the Test series while we were victorious in both the ODI and T20 series. We expect this autumn's tour will be equally hard fought and we trust that as many England fans as possible will make the trip to UAE to show their support for the team."
Test Series Schedule
13-17 October: 1st Test at ZCS, Abu Dhabi
22-26 October: 2nd Test at Dubai Cricket Stadium, Dubai
1-5 November: 3rd Test, Sharjah CC
ODI series Schedule
11 November: 1st ODI D/N, ZCS, Abu Dhabi
13 November: 2nd ODI D/N, ZCS, Abu Dhabi
17 November: 3rd ODI D/N, Sharjah CC
20 November: 4th ODI D/N, Dubai Cricket Stadium
T20 Series Schedule
26 November: 1st T20I, Dubai Cricket Stadium
27 November: 2nd T20I, Dubai Cricket Stadium
30 November: 3rd T20I, Sharjah CC