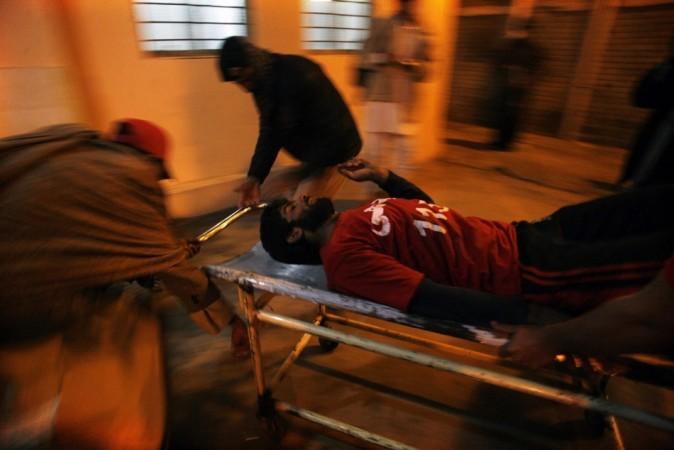 Around 115 people were killed and several dozens injured in the twin bombings that ripped through the south-west city of Quetta in Pakistan on Thursday, reported Associated Press.
The coordinated blasts struck an area dominated by the Shiite community. The first explosion, believed to be carried out by a suicide bomber, went off inside a crowded snooker hall on Alamdar Road. A car bomb detonated ten minutes later, inflicting maximum casualties in the area.
Among those killed in the attacks were police officers, rescue workers and two journalists. Over 120 people were wounded in the explosions. Officials said that the death toll may rise.
The explosions were reportedly carried out by the Lashkar-e-Jhangvi, a banned Sunni militant group which directs most of its attacks against the Shiites, which it claimed are heretics. Another Sunni outfit, the United Baloch Army, also claimed responsibility for the killings. The secessionist group, which had been long fighting for the independence of Balochistan, have reportedly stepped up their terror activities aimed at the military in the region.
A government official said that the Lashkar-e-Jhangvi carried out the attacks in retaliation to the recent shooting of a prominent Sunni cleric and the seizure of the group's weapons and ammunition by Pakistani police, reported BBC.
Earlier during the day of the attacks, another explosion tore through Swat Valley near the Afghanistan-Pakistan border, killing around 21 people and injuring over 80 others.
Meanwhile, Human Rights Watch has condemned the Pakistani government for its inaction in protecting the Shiite community from the secessionist attacks.
"As Shia community members continue to be slaughtered in cold blood, the callousness and indifference of authorities offers a damning indictment of the state, its military and security agencies," Ali Dayan Hasan, Pakistan director at Human Rights Watch told Associated Press.
"Pakistan's tolerance for religious extremists is not just destroying lives and alienating entire communities, it is destroying Pakistani society across the board," he added.