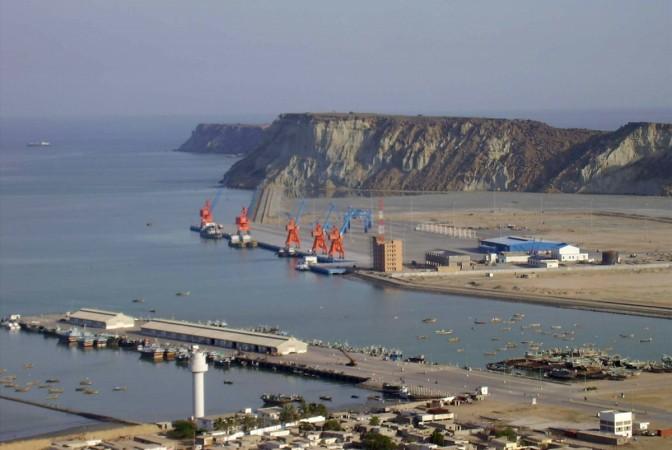 Pakistan PM Nawaz Sharif on Thursday inaugurated a few projects under the controversial China-Pakistan Economic Corridor (CPEC), which has projects worth $46 billion lined up for it (Pakistan).
CPEC envisages expansion and upgrading of Pakistan's infrastructure and is an extension of China's ambitious One Belt, One Road initiative. This initiative will link the port city of Gwadar with Xinjiang and will connect highways and railways.
Sharif stressed that CPEC can change Gwadar into a world class seaport and maintained that it was the central point in CPEC, the Dawn reported.
Gwadar lies in the restive region of Balochistan, where Balochs are fighting for their independence against the Pakistani Army and government.
Sharif claimed that the CPEC has the power to transform the backward region into a prosperous one. He also claimed that the power sector projects will "eliminate load shedding by 2018 in the country."
He said that the Pakistan government will be placing Rs. 50 billion at people's disposal and create 50,000 jobs.
However, India had protested against CPEC projects that pass through the disputed region of Pakistan-occupied Kashmir (PoK). Previously, India has told China that the projects in POK were unacceptable.
The Chinese Foreign Ministry spokesperson Hua Chunying told the media on Wednesday that they were aware of the concerns and noted that "CPEC is a platform for long-term development."
She also said that "it targets no third country and we strongly believe that this Corridor will work for connectivity, regional peace and development."
China to supply Pakistan with 8 modified submarines
The Chinese push into the region comes as reports have emerged that the communist country is ready to supply eight modified submarines to Pakistan. These submarines would be available by 2028 to the Pakistani Navy, ANI quoted Express Tribune as saying.
It is believed that four of the submarines would be fitted with air-independent propulsion (AIP) systems. These submarines are valued at $4 billion to $5 billion. China will help Pakistan by extending a long term loan at a low interest rate.
Though it is not clear what type of submarines would be supplied, it is believed that it could be the export version of People Liberation Army Navy's Type 039 and Type 041 Yuan-class conventional attack submarines.