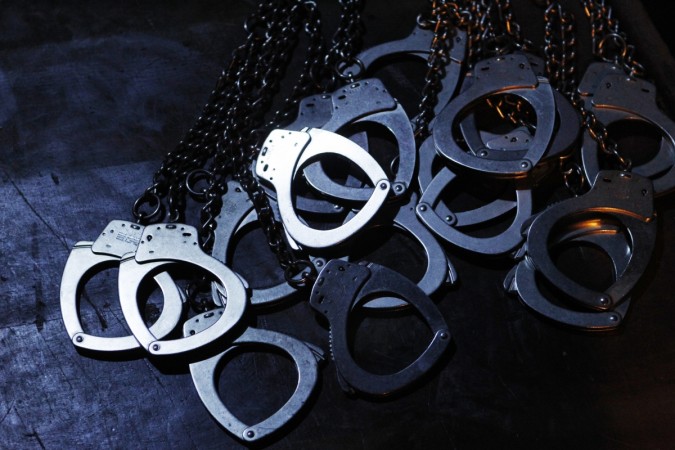 A man has been arrested and sent to one-day police remand in Pakistan's Sindh province for selling shoes that had the holy Hindu symbol "Om" printed on them. The arrest follows a social media outrage over the sale of such shoes along with reports that minority Hindus in the country found themselves helpless in protests.
Shop-owner Jehanzeb Khaskheli of the Tando Adam town in Sindh was arrested on the night of Sunday, June 19, according to a report carried by the Dawn. An FIR was also lodged against him under Pakistan Penal Code's Section 295-A, which deals with "deliberate and malicious acts intended to outrage religious feelings of any class by insulting its religion or religious beliefs," according to the Dawn report.
The report quoted Tando Adam Station House Officer (SHO) Agha Shamshad as saying that the selling of these sandals in Khaskheli's shop was first noticed by a Hindu woman who had visited it. Angered, the woman asked the shop-owner for an explanation, but he failed to provide any.
The report also quoted Khaskheli as telling the police he could not recall who was the supplier of those sandals as he sourced footwear from various businessmen in Lahore.
At least three-four pairs of sandals had the Om symbol printed on them, the SHO said.
A Daily Mail report had quoted the Pakistan Hindu Council as saying that the sandals were initially sold three years ago by the First Step Shoe Store in the Park Tower Shopping Mall of Karachi. The sandals have since been openly sold by stores all across Pakistan.
Prominent Pakistani parliamentarian and Pakistan Hindu Council patron in-chief Ramesh Kumar has reportedly demanded that the footwear be banned with immediate effect.
The Daily Mail report also quoted him as saying that an ambience of fear, insecurity and mistrust result from such actions.