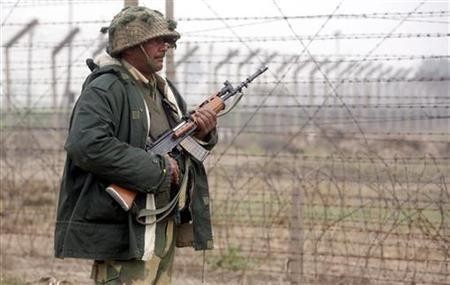 Pakistan on Wednesday offered to hold ministerial-level talks with India to resolve the cross-border tensions in Jammu and Kashmir.
The offer was made late night by Pakistan Foreign Minister Hina Rabbani Khar who suggested a discussion with her Indian counterpart Salman Khurshid to de-escalate the situation and call an end to the ceasefire violations along the Line of Control (LoC).
"Instead of issuing belligerent statements by the military and political leaders from across the border and ratcheting up tension, it is advisable for the two countries to discuss all concerns related to the LoC with a view to reinforcing respect for the ceasefire, may be at the level of the foreign ministers," Khar said in a statement issued by the Foreign Office.
Demonstrating the need for dialogue to maintain peace and stability in the area, Khar said, "We have invested hugely in the dialogue process and have worked energetically to keep the dialogue process moving forward in a sustained and constructive manner. Pakistan has gone out of the way to build a constructive relationship with India," she said.
Khar's offer for talks came a day after she went on a diplomatic offensive against India, accusing its authorities of "wall mongering" while her country is seeking to ensure peaceful relations.
After a string of ceasefire violations since Monday's brigade-level flag meet, the Director General of Military Operations (DGMO) of both nations agreed to observe ceasefire and exercise restraint across the border. Since then no firings were reported overnight and Thursday morning.
India is expected to come up with a response following Khurshid's consult with the prime minister and a Union Cabinet meet on Thursday.
While taking note of the offer, India is still maintaining its demand for Pakistan to claim responsibility and charge those involved in the brutal killings of two Indian jawans on Jan 8.
"The protest was only at the DGMO level and it suggests they are trying to cool things down. Now there's also the offer of talks which we have taken note of but they still have to respond to our main demand that investigations be carried out in the barbaric manner in which Pakistan army has behaved," a government official told The Times of India.