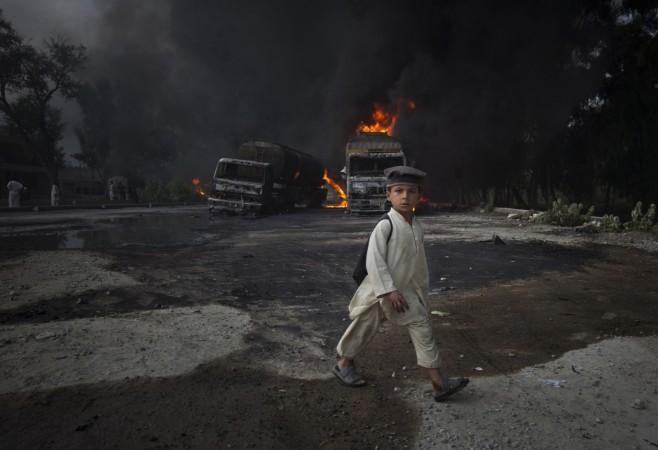 Pakistan figures on top of the list of countries with the highest number of terrorist camps and safe havens, an 80-page report titled Humanity at Risk - Global Terror Threat Indicant (GTTI) prepared by Oxford University and Strategic Foresight Group (SFG) has revealed.
The report further said that Pakistan is three times more dangerous to humanity and international security than Syria. It adds that some of the most dangerous terror outfits like Al-Qaeeda originated from Pakistan and those operating in Afghanistan continue to do so with Pakistan's support.
The report was based on an analysis of over 200 terror groups throughout the world. It says that only one-fourth of these organisations are motivated by their ideology.
"The rise of competitive extremism of all shades, misuse of weapons of mass destruction and economic disruptions can undermine human progress or even survival in the period from now until 2030. They are all interlinked with terrorism," according to the report.
Irrespective of the much media space that ISIS occupied, the report says that the dramatic rise and fall of the group does not make it as dangerous and resilient as Al-Qaeeda.
One of the significant factors that make it difficult to counter these terror outfits, according to the report is the support that they get from the state and their intelligence agencies.
It goes on to mention that Osama bin Laden's son Hamza bin Osama bin Laden as the "crown prince of terror."
The report said that a huge compound near Pakistan's military base in Abbottabad housed Laden and was in fact much bigger than the surrounding houses of retired Pakistani military officers.
It added that the neighbours were well aware of the presence of an important family in the vicinity as they used to buy expensive goods from the neighbourhood.