Pakistan had submitted a declaration to the International Court of Justice (ICJ) at The Hague about Kulbhushan Jadhav case 12 days before Pak military court sentenced Jadhav to death for "espionage and subversive activities". Islamabad had told ICJ that the case pertained to Pak's "national security" and would not be a part of the Court's jurisdiction, according to reports.
ICJ on Tuesday, May 9, had put a stay on Jadhav's death sentence, a day after India approached it with the case, claiming the actions of Pakistan were "egregious violations of the Vienna Convention on Consular Relations."
Pakistan's Permanent Representative to the United Nations in New York, Maleeha Lodhi, had, however, submitted the declaration to the UN Secretary General Antonio Guterres on March 29, which superseded Pakistan's earlier declaration to the ICJ on September 12, 1960, according to the Indian Express.
The paper examined both the declarations submitted by Pakistan and noted that the national security clause was one of the main additions in the new declaration.
These declarations submitted to the UN by a nation are typically terms and clauses under which a country decided to accept ICJ's jurisdiction.
Top New Delhi government officials told Indian Express that the declaration submitted to ICJ by Paksitan was a "pre-emptive" step to counter India's attempt to approach the ICJ and seek justice.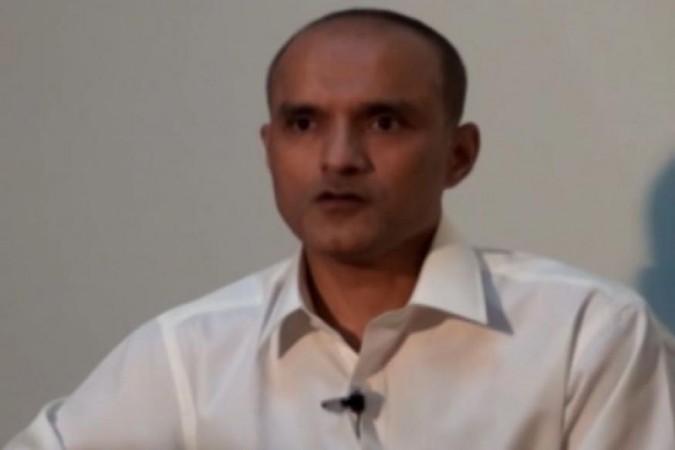 "This clearly shows that the Pakistan government had made up its mind on the death sentence, and was trying to plug holes in its system," an official said. Pakistan government, however, on Friday confirmed that the declaration was submitted in "anticipation" of India's move to approach the ICJ.
The declaration submitted by Lodhi, on behalf of the Pakistan government on March 29, stated:
"I have the honour, by direction of the President of the lslamic Republic of Pakistan, to declare that (the) Government of the Islamic Republic of Pakistan recognises as compulsory ipso facto and without special agreement in relation to any other state accepting the same obligation, the jurisdiction of the International Court of Justice under the Statute of the International Court of Justice... Provided that this declaration shall not apply to..." (the declaration lays out eight clauses) and "all matters related to the national security of the Islamic Republic of Pakistan."
This particular clause was not included in the previous declaration. Pakistan has listed eight other causes which pertain to disputes associated with "any aspect of hostilities, armed conflicts, individual or collective self-defence or the discharge of any functions pursuant to any decision or recommendation of international bodies, the deployment of armed forces abroad, as well as action relating and ancillary thereto in which Pakistan is, has been or may in future be involved."
ICJ is scheduled to hear both India and Pakistan on May 15 and will subsequently take a decision on the Jadhav death sentence case.